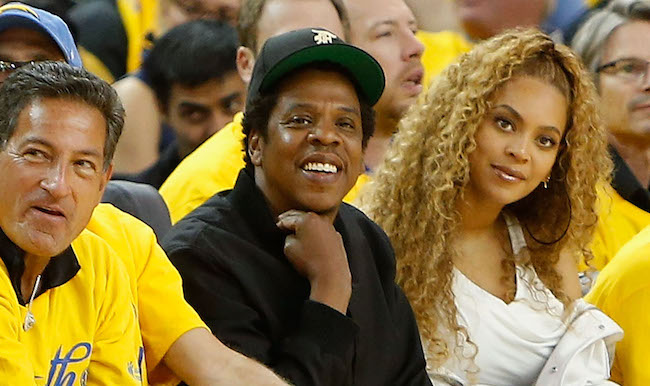 Puma is getting back into the NBA sneaker game, and they certainly aren't treading lightly as they dive all the way back in with some big names attached.
Deandre Ayton and Marvin Bagley III, who could go 1 and 2 in Thursday's NBA Draft, made their signings with the brand official on Monday morning, with Zhaire Smith (another projected mid-first rounder) alongside. That trio will be Puma's first NBA signings since Vince Carter in 1998, marking the sneaker and apparel company's first efforts in the basketball arena in two decades.
While Ayton and Bagley were happy to take Puma's big offers, they aren't even close to the biggest names associated with Puma's return to hoops. Later in the day, it was announced via Complex that Jay-Z was on board as Puma's "President of Basketball Operations," adding some serious star power to the brand's launch.
"We've been working with Roc Nation for quite some time. They've been great partners to us for several years. We've done many different deals with many different ambassadors," Adam Petrick, Puma's global director of brand and marketing, told Complex. When Puma approached him about this opportunity, JAY-Z felt it "was something he wanted to be a part of," according to Petrick.

Hov will have a hand in the players selected to join Puma's basketball division, as well as assist in the art design and overall concept and direction of the brand.
Adding Jay-Z certainly brings an added air of legitimacy to the enterprise, in case adding two top prospects wasn't enough. Both prospects noted their desire to collaborate with Rihanna, and now you can add Jay-Z to the group of very famous and popular stars from the world of music that can help the brand attract top basketball talent.
With this announcement coming on the heels of his surprise joint album with his wife Beyoncè, it's been quite the eventful and profitable week for the legendary rapper and Roc Nation boss.