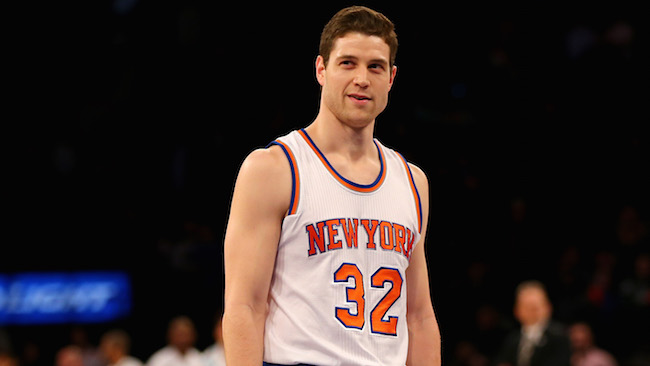 When Jimmer Fredette was at BYU, he was one of college basketball's most exciting players. Before 35-footers were known as "Steph Curry range" they were "Jimmer range." He hoisted threes with no regard for the situation, his place on the court, or time on the clock. And it was glorious.
Fredette was never able to carry that magic over to the NBA, where he bounced around between four teams over five seasons before finding himself out of the league last offseason. Fredette went over to China where he's starred for the Shanghai Sharks, averaging a ridiculous 37.5 points per game and has rekindled that Jimmer magic in the Far East. T
he CBA season is winding down, with Shanghai playing in the playoffs currently, and Fredette is reportedly talking with teams about an NBA return for the stretch run.
For his five-year NBA career, Fredette shot 41.2 percent from three, averaging 6.0 points and 1.4 assists per game. His ability to shoot has never been in question, but he has his struggles on the defensive end. For a playoff team with roster space in need of a shooter, Fredette may be able to provide a little bit of help.
With the Cavs and Warriors gobbling up veterans off of the buyout market, the race to fill benches with useful players rages on beyond the trade deadline. Maybe the next free agent to hit an NBA roster near you will be Jimmer.