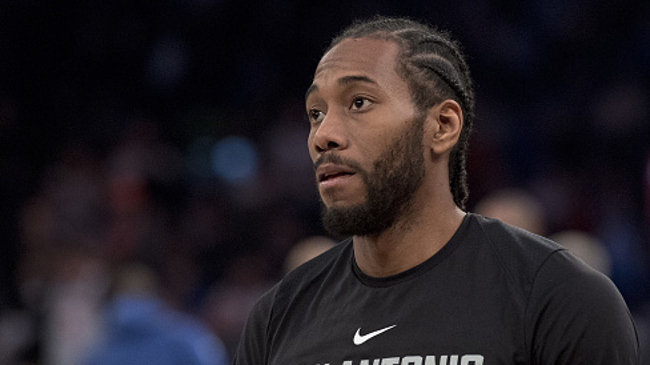 Kawhi Leonard's falling out with the San Antonio Spurs organization was one of the most fascinating storylines of last season, as it slowly became clear there was a growing divide between star and franchise that ultimately became too large to overcome.
Leonard is now in Toronto, where he'll spend at least one year with the Raptors before hitting free agency. Most expect him to find his way to Los Angeles, but as we learned with Paul George, nothing is guaranteed on that front until a deal is signed next July.
In the meantime, those in San Antonio are left to wonder exactly what happened that caused Leonard to push his way out. There are educated guesses — the Jordan contract pushing him to want to be in a bigger market, the handling of his injury, chatter from Tony Parker and others — but no one has been able to pin down exactly how much each of those weighed in to Leonard's decision making because no one has talked with Kawhi.
That includes Spurs legend David Robinson, who told Rachel Nichols on The Jump that despite several efforts over the course of this saga, he was never able to successfully get a hold of Leonard.

Arguably the most interesting part of this video is that he was able to talk with Kawhi's uncle, who serves as his manager and, for many in San Antonio, is public enemy number one because they believe he's the driving force in convincing Leonard he should be in a larger market. What was discussed between them would be fascinating to know, but even there, we still wouldn't really learn what was going through Kawhi's mind.
In any case, the only thing that's clear in this entire situation is that we won't be getting much in the way of clarity from Leonard himself any time soon. The notoriously tight-lipped star isn't going to suddenly open up to the media, particularly if he wasn't willing to even talk one-on-one with someone like Robinson in private.