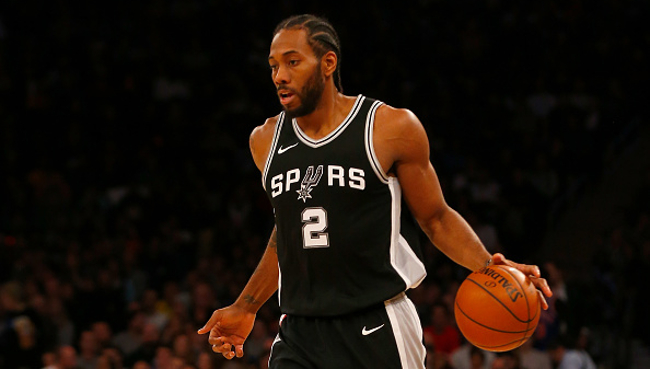 It's been a quiet summer to this point with regards to Kawhi Leonard and the San Antonio Spurs, as things had apparently cooled off between the superstar and franchise that were at odds during the season with regards to his hamstring injury.
The two sides were expected to meet soon, and it appears they are still not on the same page, as Jabari Young of the San Antonio Express-News reported on Friday afternoon that Leonard has decided he wants the Spurs to trade him.

This report was quickly confirmed by Chris Haynes of ESPN and Shams Charania of Yahoo Sports.
While we've known about the tension between the two sides for some time, and there's long been the possibility Leonard gets traded, it is still a stunning development for a franchise that hasn't dealt with this kind of drama in almost two decades.
The question now is where Leonard ends up and what kind of package the Spurs will require of teams that will surely be lining up to try and land a player who, when healthy, is a top 5 player in the league and a perennial MVP and DPOY candidate. You can expect the regular suspects to be involved, like the Celtics, Lakers, Sixers, and other big market teams with young assets that could create very intriguing packages.
Have you subscribed to the DIME podcast?
[protected-iframe id="c6f0fb1d23d2402c8049a543ac5da07d-60970621-10222937″ info="https://omny.fm/shows/the-dime-podcast/dj-bean-and-pete-blackburn/embed?style=cover" width="100%" height="180″ frameborder="0″]