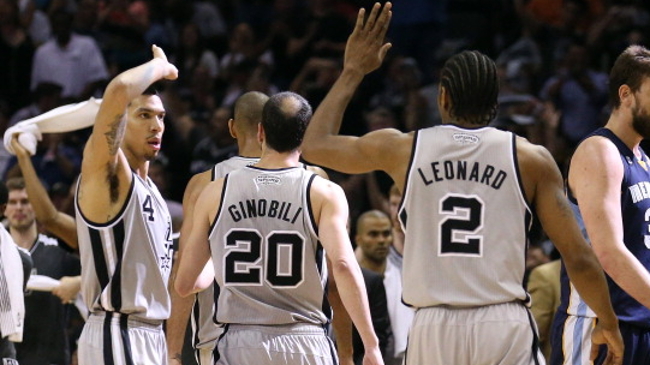 The San Antonio Spurs' saga with Kawhi Leonard has come to a close. The best two-way player in the world was traded on Wednesday morning, as Leonard is heading to Toronto in exchange for a package headlined by All-Star guard DeMar DeRozan, who claims the Raptors lied to him about being safe in any potential deal.
Ever since the news of the trade broke, the chatter has understandably been centered on the two stars getting moved. It wasn't until later on Wednesday morning that the remainder of the trade was revealed by Adrian Wojnarowski of ESPN.
Additionally, Wojnarowski included some information regarding the pick in the deal, which has a protection and could turn into a pair of second-round picks if it does not convey next summer.

It's kind of amazing that the Raptors were able to get Leonard without having to give up one of their prized young players, like OG Anunoby or Pascal Siakam. Even the pick heading to San Antonio has heavy protections on it, and should Leonard take the floor this season — he's also reportedly not happy about the move — there's a good chance it doesn't convey for the 2019 draft and turns into two seconds. DeRozan is a star under contract for at least another two years, and Poeltl is a nice young player, but it feels like the Spurs could have done better.
As for the Raptors, they managed to get an expiring contract back in Green alongside Leonard's own expiring deal. In the event they cannot convince Leonard to stick around past this year, they'll at least have gotten out from under DeRozan's contract, giving them financial breathing room as they enter next summer. And as we touched on, while Poeltl was a good player and a key piece to their renowned bench unit last season, only losing him and that pick means Toronto's future is still bright.