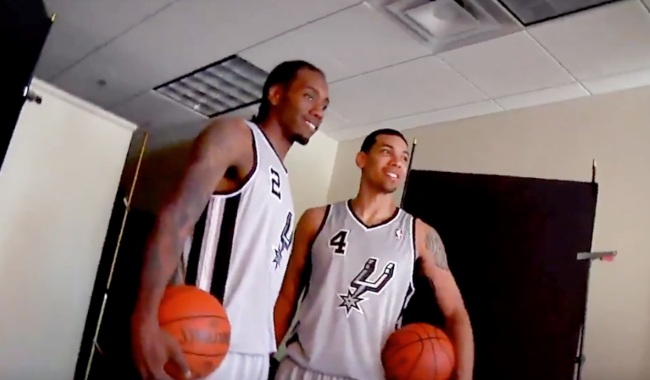 The San Antonio Spurs played host to the Toronto Raptors on Thursday evening and, with a battle between two playoff-caliber teams, there would have been interest under the most normal of circumstances. However, the contest marked the return of both Kawhi Leonard and Danny Green to San Antonio for the first time since a trade sent the pair to Toronto and, as such, there was an additional layer of intrigue to the proceedings.
While much of the focus was, understandably, on the reaction of the San Antonio crowd to Leonard, the Spurs organization weighed in with a positive tribute video that aired to honor both players.

Leonard, of course, earned NBA Finals MVP honors as a member of the Spurs and he was one of the best players in the league during his tenure with the organization. Even with the odd circumstances that preceded his exit, the organization clearly wanted to make it known that Leonard had a major impact on the franchise and that was something of a no-brainer.
As for Green, the 31 year old was something of an afterthought in national circles after the trade commenced, but he has experienced a tremendous rebirth in Toronto. Green is playing some of the best basketball of his career with the Raptors, converting 41 percent of his three-point attempts, and he was a central cog on the 2014 title team in San Antonio.
In some ways, it is wildly unfortunate that this particular video (and any other appreciation) will be outweighed by the vitriol hailed at Leonard on this particular evening, simply because both players were crucial to bringing hardware to San Antonio. That is the reality of the situation, but the Spurs checked the right box by putting this together and did so in appropriate fashion.