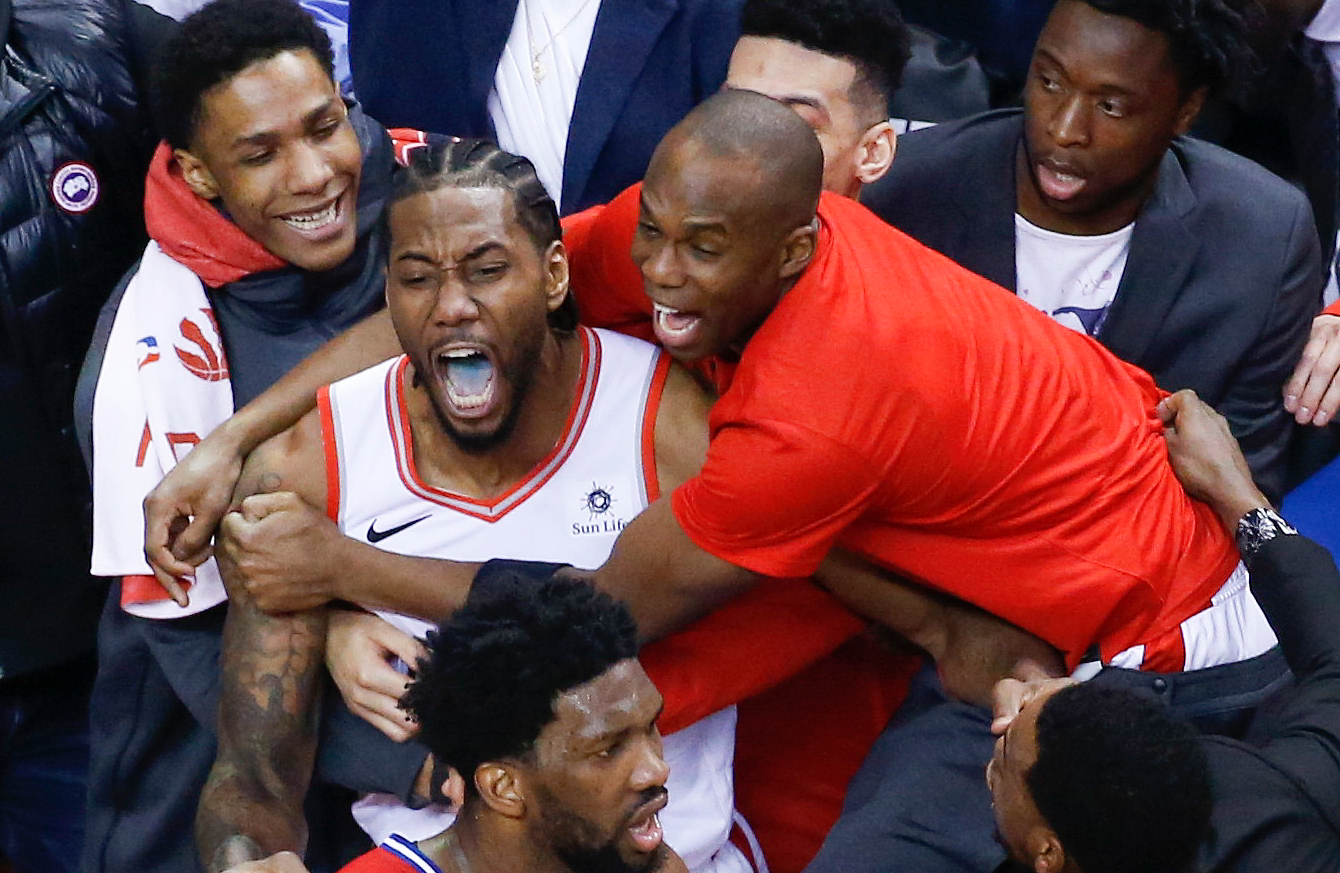 On a Sunday in May, the Raptors and 76ers faced off to play one of the most exciting games in recent memory. It was stressful, low scoring, and it came right down to the wire with Toronto's top star taking the final shot in a desperate attempt to knock off Philadelphia so it could head to the Eastern Conference Finals against the Milwaukee Bucks.
Sure sounds like a set up for Kawhi Leonard's incredible game winning shot against the 76ers right? Except it's actually not. Back in 2001, the 76ers faced off against Raptors in a showdown for the ages. Vince Carter went at it against Allen Iverson on a Sunday for the right to head to the Eastern Conference Finals.
However, for those that don't remember that series, that shot didn't quite pan out the same way as Leonard's did. Unfortunately for Carter, his rimmed out.

It was one of the biggest misses of Carter's career. That miss would go on to haunt him and the Raptors as they would never get quite as close again. Eventually, Carter and his relationship with the Raptors soured. He was sent off to New Jersey to play for the Nets and the Raptors began a long journey back to relevance. What's bizarre though isn't just the similarities in the moments, but the shot itself.
Watch Leonard's shot.
Both head to the corner and with seconds left fire away. While Leonard dribbled all the way there and faded away, Carter pump faked and rises for the open look. Leonard's shot is arguably harder, but his barely bounces in. It's like the basketball gods finally decided to smile on Toronto and the Raptors.
This moment avenges Carter in a way. For fans of Toronto, it rights a wrong from almost two decades ago. Perhaps this relationship with its superstar will also pan out better than it did the first time. Leonard's shot is arguably the biggest moment in Raptors history. It's something that's going to be remembered forever.
If Leonard chooses to stay in Toronto long-term and make a name for himself there, then this may end up being the shot that sealed the deal. While Carter's miss eventually forced him away, maybe Leonard's make will make him stay. History doesn't always have to repeat itself.