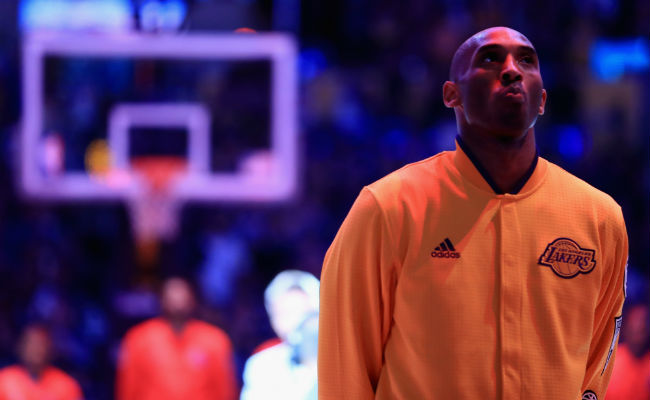 Even in retirement, the legend of Kobe Bryant's incredible competitiveness and work ethic continues to grow. A former NBA player told a remarkable story about the incredible work ethic and competitiveness Bryant played with, even outside of the game.
Jay Williams was a Duke guard who played one season with the Chicago Bulls before a tragic motorcycle accident all but ended his playing career. He's now an analyst with ESPN. But even Williams' promising rookie season was enough to see Kobe's willingness to work out harder than everyone else.
Williams said he was playing against the Lakers at the Staples Center and said he wanted to get there early to work harder than everyone else. He got there four hours early for a 7 p.m. start, but Kobe Bryant was already there working out.
https://twitter.com/realjaywilliams/status/893764927218995201
"I'm going to get there at 3 o'clock and I'm going to make sure I get 400 made shots," Williams said, but when Kobe was already on the floor when he arrived, he sat down to watch him work for a bit instead.
"It's not like his moves are nonchalant, he's doing, like, game moves," Williams said. "I sit there, I unlace my shoes, I go 'want to see how long this goes.' I sit there and watch, it goes another 25 minutes and he got done."

Williams says Bryant had a 40-point game that night, which made him want to ask about his pregame routine afterwards. That's when the story matches Kobe's intensity level.
"So I ask 'Hey Kobe why were you at the gym for so long?' He's like 'because I saw you come in. And I wanted you to know it doesn't matter how hard you work, that I'm willing to work harder than you.'"
I'm not sure exactly which game Williams is referencing, as Kobe only had 21 in the 2003 game in LA that season. But if the quote from Kobe is true, it only reinforces everything we know about Mamba. No matter what, he wasn't going to let himself get outworked.