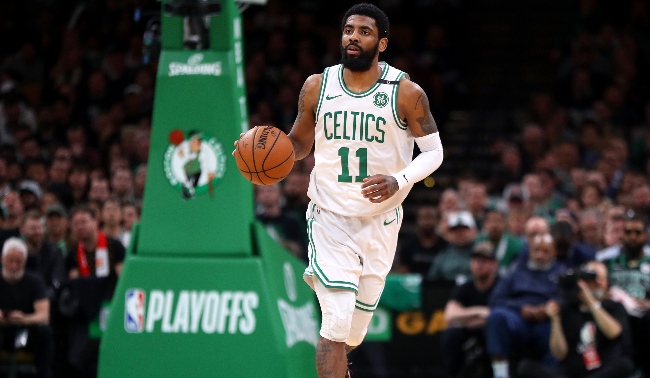 NBA free agency won't begin in earnest for another 24 days, but things heated up in a big way on Thursday as the Brooklyn Nets made a move to position themselves as a serious contender for the top free agents.
The rumors about the Nets potentially landing Kyrie Irving and/or Kevin Durant have been increasing of late, but there was a major cap hurdle they had to clear before those could be taken totally seriously. Brooklyn didn't have two max contract slots, due to some big money still on their books for next season, and would need to make a trade to open up that opportunity. They did just that on Thursday, dealing Allen Crabbe and a pair of first round picks to the Atlanta Hawks for Taurean Prince, freeing up nearly $18 million in room.
That gives them $67.6 million to play with this summer if they renounce their rights to restricted free agent D'Angelo Russell to get rid of his cap hold, meaning they are very close to having two max slots. After ESPN's Adrian Wojnarowski announced that trade — which won't be official until July — he made it very clear what the Nets intentions are, and that the interest is mutual between the team and Kyrie Irving.

There were conflicting reports about Irving hanging out with Nets players at the 40/40 Club in New York on Wednesday night, but whatever the case, there's a ton of smoke right now connecting Irving to the other team in New York. The Knicks were long thought to be the destination for Irving and another max star, but now they're in serious competition with a Nets team that is farther along than they are in terms of role player development.
If Brooklyn manages to pull this off — and making this trade certainly indicates they believe they have an excellent chance — the balance of power in the East will shift once again, as the Nets will go from a scrappy team on the rise to full-blown contender in a year's time.