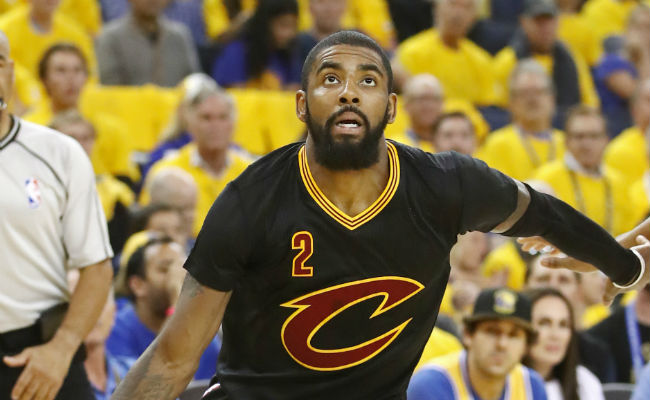 Kyrie Irving is still almost certainly getting traded by the Cleveland Cavaliers, but the destination remains unclear. And now, according to a report, where Irving plays after his current deal expires is even less certain.
According to a Terry Pluto report at the Cleveland Plain Dealer, Irving won't commit to a long-term deal with any team that decides to trade for him in the immediate future. The piece includes updates on potential trade destinations like Phoenix and Minnesota, but the true nugget is that Irving still wants to keep his options open in free agency.
I'm told Irving is not about to commit to any team at this point. He has two seasons left on his contract and wants to keep his options open.
The report essentially means that Irving will be a very expensive, very good rental for whichever team decides he's worth trading for, while that team gets a chance to build a team around him and convince him to stay. While James' contract is up next fall, Irving has another year on his deal before he hits free agency. That's far from a Paul George in Oklahoma situation, but it's clear Irving won't immediately sign an extension just because a team had the faith to go out and acquire him.
Essentially, NBA fans should be prepared for a lot of wooing in the coming months and years. Much like George, whichever franchise invests in Irving in the short-term will want him to stick around for good, and that's going to take a lot of convincing. Because as Irving has already made clear in his request for a trade, the grass is always greener wherever you're not playing.