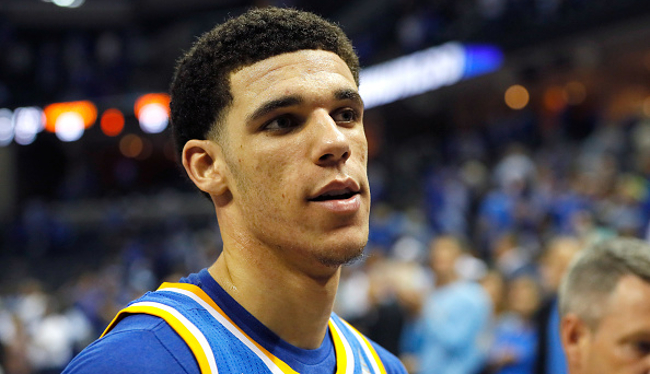 Lonzo Ball will be one of the most sought-after prospects in this summer's NBA Draft, and it's looking more and more like his hometown Lakers will try to add him to their young core if they manage to hang on to their first-round pick.
"The Lakers appear to be enamored with Ball, a local product who could add star power to a team desperately in search of it. But they'll likely have to land in the top two to get him."
When the Draft Lottery happens later this month, the Lakers will have to land in the top three; otherwise, they owe their pick to the Philadelphia 76ers. They have about a 50/50 chance of doing so.

The UCLA product has made no secret about his desire to stay in Los Angeles and start his career with the Lakers. He told SportsNation last month that remaining close to his family was a big consideration in his preference. His father LaVar has also been vocal about wanting his son to play for the Lakers, even going so far at one point to claim that he wouldn't play for anyone else.
Tinseltown would certainly offer the Ball family the media exposure they crave, even if it doesn't get them any closer to that massive shoe deal they were hoping for.
(Via ESPN.com)