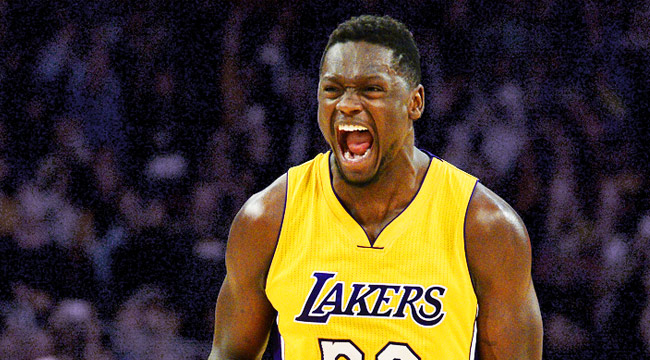 The Lakers have the most cap space in the league this summer, and with that there is the expectation that they will be major players for the top free agents on the market come July 1.
LeBron James is their top target, followed by Paul George, and it's possible they will look to land both players by shuffling some things around with their roster to clear two max contract slots. The biggest decision the Lakers have to make in order to clear that room is regarding Julius Randle, who occupies a near $12.5 million cap hold so long as he remains a restricted free agent.
On Wednesday, the Lakers made it official in extending the $5.5 million qualifying offer to Randle to make him an RFA, which wasn't a surprising decision but does leave the door open for him to return next season should this summer not go exactly as planned.

Magic Johnson has already preached some form of patience regarding the Lakers, noting that if things don't pan out with James and George they won't panic and will reset to go after top players next summer. With Kawhi Leonard reportedly lobbying to go to L.A., the Lakers boss has reason to be confident the team can land someone in the next two summers.
By keeping Randle's rights, it opens up the opportunity for them to hang on to him depending on what offers he gets on the market, but Randle can apply pressure to L.A. if he wants by signing an offer sheet early to force the Lakers into a decision as soon as the moratorium ends. If the Lakers can pull their offer at any time to make Randle and unrestricted free agent to free that $12.5 million cap hold, which would get them extremely close to the necessary space to land a pair of superstars.
As for Randle's market, it will be interesting to see what's out there. Of the teams with cap space, the Pacers, Mavs, and Nets all make some sense as teams that could put in an offer on the power forward, but how eager they are to get one in early will remain to be seen.