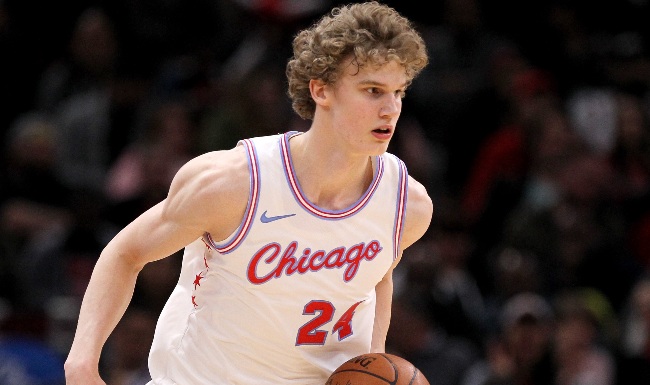 It's been a rough season for the Chicago Bulls. They were pegged as one of the worst teams in the league before the year started, and despite the fact that there have been some bright spots that can provide optimism for the future in the Windy City, that's been the case. Through 23 games, Chicago sits at 5-18, the second-worst mark in the Eastern Conference.
Part of the reason for the Bulls struggles has been that Lauri Markkanen has not played this season, as he suffered a right elbow injury prior to the start of the year. But on Saturday afternoon, fans in Chicago got a piece of really good news, as Markkanen was officially listed as probable to make his season debut against Houston.
Shams Charania of The Athletic added some more details, saying that the expectation is that Markkanen will suit up against the Rockets on Saturday night.

Markkanen, who was selected with the pick the Bulls acquired in the trade that sent Jimmy Butler to Minnesota, was a pleasant surprise during his rookie campaign. The big man from Finland was a first-team All-Rookie selection, averaging 16.7 points and 7.5 rebounds per game, both team-highs.
It would be a stretch to assume that Markkanen will turn the Bulls into a postseason contender, but he should provide a shot in the arm to a team that needs some help. At the very least, it'll be fun to watch how he works with promising rookie big man Wendell Carter, who told Dime how excited he was to suit up alongside Markkanen earlier this year.