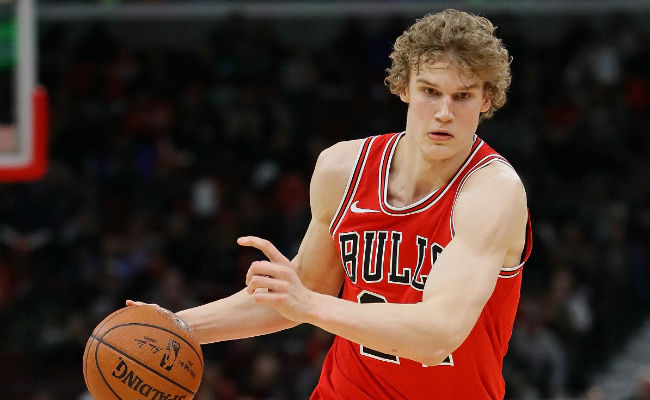 The Chicago Bulls' rebuilding effort took a significant blow before the official start of the NBA season. Bulls forward Lauri Markkanen will not be available to start the season after suffering an elbow injury in preseason that will require him to miss significant time.
The Athletic's Shams Charania reported on Friday night that Markkanen will miss up to two months with an elbow injury, a huge blow to the Bulls' rotation at the start of the 2018-19 NBA season.
Shortly afterward, the Bulls provided more details: Markkanen suffered the injury in practice on Thursday, and an MRI revealed an elbow sprain, which will keep the seventh overall pick in the 2017 NBA Draft out until mid November, at the earliest. The Finnish national averaged averaged 15.2 points and 7.5 rebounds in 68 games last season.
Either way, the Bulls will be without Markkanen for a good while. Though they did not start the preseason schedule yet, which kicks off on Sunday against the New Orleans Pelicans, they'll certainly miss him against the Sixers in the season opener on October 18. ESPN reported Friday that an eight-week timetable for his recovery would mean he misses the first 12 games of the regular season, but there's no telling whether the estimate made by the Bulls on Friday was conservative or aggressive.