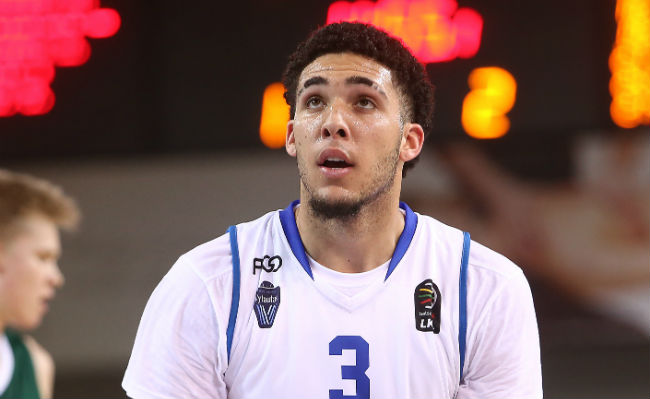 The Los Angeles Lakers have the 25th and 47th overall picks in the upcoming 2018 NBA Draft, where they will hope to hit on another non-lottery pick like they did last year with Kyle Kuzma at No. 27.
This offseason is a pivotal one for L.A. as the Lakers look to bring in some significant free agent talent, like LeBron James and Paul George, to quickly accelerate their rebuild while continuing to build depth through the draft and free agency. With that in mind and a roster that currently features just eight players under contract as of July 1, there will likely be open roster spots for first and second round picks this year.
There are a number of players the Lakers will consider with those picks and their pre-draft workout process has already begun, with a mixture of high-level draft talent and fringe draft picks all making trips to L.A. to show their skills. Among the recent participants was Lonzo Ball's younger brother, LiAngelo, who left Lithuania after one year to pursue the NBA dream.

LaVar Ball has insisted the plan is for both of his younger sons to join Lonzo in the Lakers organization over the coming years, but it seems the Lakers have other plans after putting LiAngelo through his paces. According to Marc Stein, there aren't plans within the Lakers organization at any level, including the G League, to bring LiAngelo in and Ramona Shelburne corroborated that account.
LiAngelo has a number of workouts lined up with teams throughout the league, but it would seem the L.A dream will not come to fruition, at least not right now. There are plenty of questions about whether LiAngelo possesses an elite NBA skill, given he's never been a particularly efficient three-point shooter and that's what he's supposed to be best at. However, it's not unreasonable to think some G League team would be interested in bringing him in, if nothing else than for the boost in attention it would bring. But as of now, that team doesn't seem to be the South Bay Lakers.