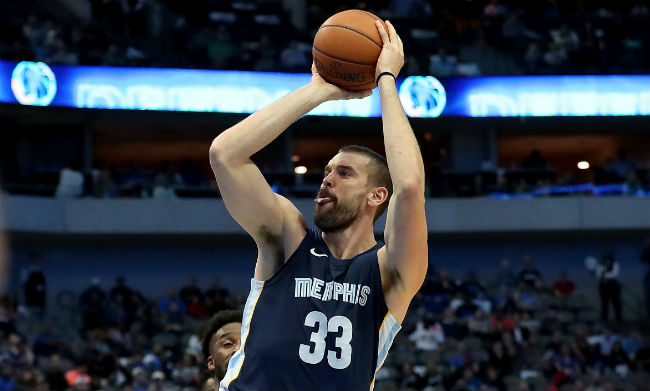 Marc Gasol says he knows the truth about the Memphis Grizzlies, and it seems to be a truth few actually do know and understand. Things have been weird in Memphis this week because the Grizzlies are struggling, they fired their coach, and no one exactly knows what's happening to the franchise next.
There are plenty of options on the table, including a complete rebuild that includes trading Gasol away for younger assets or draft picks. But that doesn't appear imminent, and Gasol has other things to do these days, including convincing people that he's not a "coach killer."
Gasol said the perception of what happened between he and Fizdale is very different than the reality. He spoke to ESPN's Tim MacMahon in a story that was published on Friday and talked about the difference between perception and reality.

"Obviously, there's a huge gap from perception to reality," Gasol said. "I'm not going to try to … I'm just going to focus on my job and things I've got to do for this team to get back on the right track."
Gasol stressed that he's one of the few people who knows what actually happened between the two, who reportedly barely spoke for months.
"You know what the actual truth is and how things played out," Gasol said. "What I can control is how I help these guys [on the Grizzlies], how I try to help them on the floor and obviously play better, make more shots, try to find spots where I can get away from their defense and find gaps. That I can control, and that is what I'm focused on."
Meanwhile, Grizzlies general manager Chris Wallace said his star center doesn't need to be "Superman," he just needs to be himself.
"He's the most versatile center in the league. We don't need him to go into a phone booth and put a cape on and be Superman. Just be Marc, and the rest of the things will work out."
It's a tenuous position for everyone in Memphis, but it seems like Gasol would rather stick around and hope things go back to normal for him there rather than hit the eject button altogether.