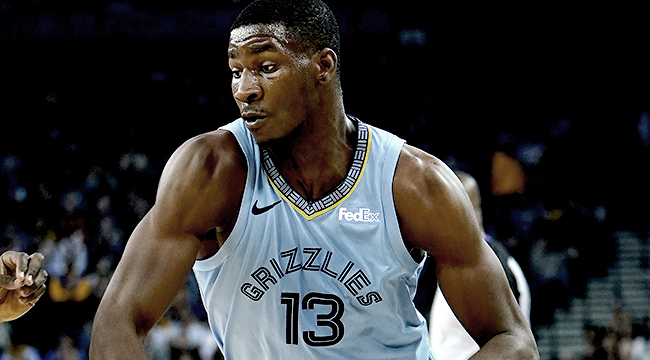 The focus of Tuesday night's NBA Draft Lottery was on the New Orleans Pelicans winning the right to take Zion Williamson, who will become the heir apparent to Anthony Davis as the former No. 1 overall pick departs soon.
New Orleans' leap into the top pick was stunning, but they weren't alone in making a surprise jump up the board. The Lakers snagged the fourth pick, with many wondering if they would somehow stumble into Williamson themselves when they were first revealed to have climbed the board, and the Grizzlies quietly snagged the second overall pick.
While Zion has, understandably, been the story of the NBA Draft process, the Grizzlies suddenly find themselves in position to add Ja Morant and begin a surprisingly smooth transition to the future. Given how stubborn Memphis was in rejecting the idea of a prolonged rebuild, it's rather unbelievable how well set up they seem to be for the future.

The Grizzlies held on to the Grit 'n Grind era for longer than most objective observers felt they should have, and that likely cost them in terms of getting the most value out of Marc Gasol, who is now starring for the Raptors this postseason. Mike Conley is the last remnant of the most successful period in franchise history, and all indications are he'll be on his way out in a trade relatively soon, with Utah, Indiana, and others as potential landing spots for the long underrated point guard.
Losing two pillars of franchise stability in consecutive years is typically a disaster for a franchise, but Memphis appears set to have quite the young core with Morant and Jaren Jackson Jr., last year's fourth overall pick. Jackson's season ended early due to injury and he was overshadowed by Luka Doncic and Trae Young, but he quietly put together a great rookie season, showing why he was considered the best defensive prospect in the draft and offering a glimpse at what he could become on the offensive end.
Jackson can be a defensive anchor for a team down low, with a preternatural ability to protect the rim and serve as a deterrent for bigs and guards alike who enter the paint. Now, they're in position to pair a spectacular offensive guard with him in Morant, who is a capable scorer and a passing ability that, possibly like Young in Atlanta, will prove to be his most reliable offensive asset early in his career. The pick-and-roll possibilities with those two are tantalizing, and Jackson can help Morant tremendously on the defensive end by covering up for some of the guard's inevitable lapses as he adjusts to the NBA game and tries to figure out how to use his physical gifts on that end.
The Grizzlies haven't gotten the most coveted prospect in either of the last two drafts, but provided they take Morant as expected, they're in position to have the makings of a very solid young foundation after just two drafts. That's rare given the impact of lottery luck and simply where prospects land in the draft, but for a team that seemed less than excited to start a rebuild, they've gotten off to a very good start now that they're here.