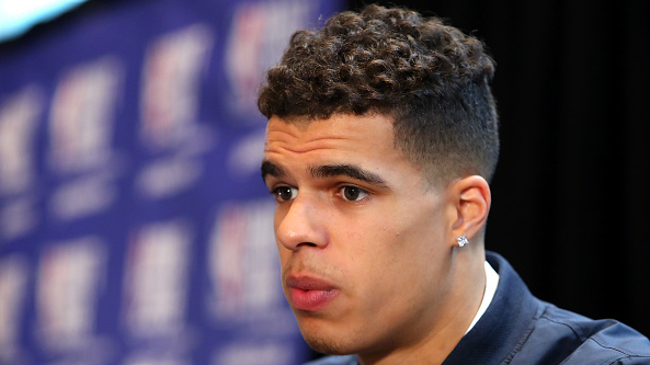 In an NBA Draft class that was filled with intrigue, a former can't-miss prospect turned out to be one of the more head-scratching story-lines of the entire event.
Going into his freshman year at Missouri, Michael Porter Jr. was a consensus top three pick in this summer's draft, but a lingering back issue and subsequent surgery sidelined him for most of his one-and-one season and, in the process, nearly landed him out of the lottery entirely.
Porter fell all the way to the Denver Nuggets at No. 14 due to the uncertainty surrounding his health, and because of his unexpected availability, the organization is in a low-risk, high-reward situation and can therefore afford to take their time with his recovery. As such, Nuggets president Josh Kroenke admitted that could entail him sitting out the 2018-2019 season.
Porter, however, is more optimistic than that, and after undergoing another recent procedure on his troubled back, his camp insists that he has no plans of missing his entire rookie season.
If Porter is able to come back fully healthy, he could be the missing piece Denver needs to get over the hump. With his length, athleticism, and ability to stretch the floor, he'll fit perfectly alongside Nikola Jokic in the frontcourt, at least on offense, and give the Nuggets a solid-looking up-and-coming core that could make some noise in the West. However, patience is always the optimal strategy when it comes to back injuries and given the Nuggets don't seem in too much of a rush to put him on the floor, whenever we see Porter we can assume it will be at full strength, whether this season or the next.