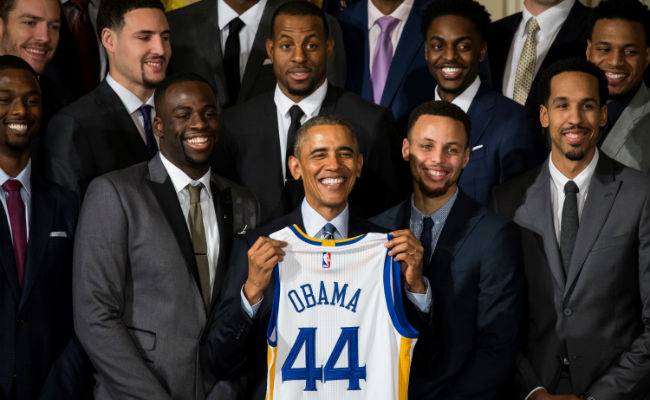 The NBA is teaming up with FIBA to expand basketball in Africa with an intercontinental basketball league. Adam Silver and the NBA announced on Saturday during All-Star Weekend festivities in Charlotte that the Basketball Africa League, or BAL, will start play in 2020.
The NBA and FIBA will set up qualification tournaments later in 2019 to narrow down the dozen teams that will represent African nations — including Angola, Egypt, Kenya, Morocco, Nigeria, Rwanda, Senegal, South Africa and Tunisia — that will play in the tournament in 2020. The league stated that no more than two teams will qualify from each country.
As Marc J. Spears of The Undefeated pointed out, the league will work sort of like soccer's Champions League.

"The Basketball Africa League is an important next step in our continued development of the game of basketball in Africa," Silver said in a statement. "Combined with our other programs on the continent, we are committed to using basketball as an economic engine to create new opportunities in sports, media and technology across Africa."
The Associated Press reporter Tim Reynolds noted on Saturday that former president Barack Obama will be involved in the league. The 44th President of the United States later tweeted about the announcement on Saturday.
The league will also continue to help develop the sport by providing support for players and coaches on the continent, and a new model for fans to watch NBA games in Africa.
[via Bleacher Report]