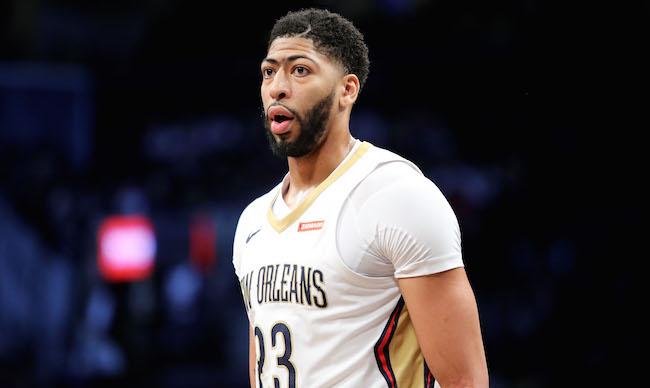 We already know the 10 players who will start the NBA All-Star Game in Charlotte next month, as the athletes who will begin the game for Team LeBron James and Team Giannis Antentokounmpo were released last week. Now, basketball fans have learned the collection of players who will come off the bench.
The 2019 All-Star reserves were announced on Thursday night on TNT. By and large, there weren't any especially huge surprises, as the remaining 14 players — seven from the Eastern Conference, seven from the Western Conference — are certainly deserving of the honor, even if, as is the case every year, there were certainly some really great basketball players who can be considered snubs.
Here are the players who will come off the bench, as selected by the coaches in their respective conferences:

Eastern Conference
Victor Oladipo
Kyle Lowry
Blake Griffin
Khris Middleton
Ben Simmons
Bradley Beal
Nikola Vucevic
Western Conference
Russell Westbrook
Anthony Davis
Nikola Jokic
Damian Lillard
Klay Thompson
LaMarcus Aldridge
Karl-Anthony Towns
As for how the All-Star rosters will eventually get broken down, that's still up in the air, although one such player who was selected won't be able to participate, as Oladipo suffered a season-ending injury earlier this month and we'll have to wait and see who Adam Silver selects to replace him. What we do know is that James and Antetokounmpo will draft their teams on Feb. 7, a date that doubles as the NBA's trade deadline.