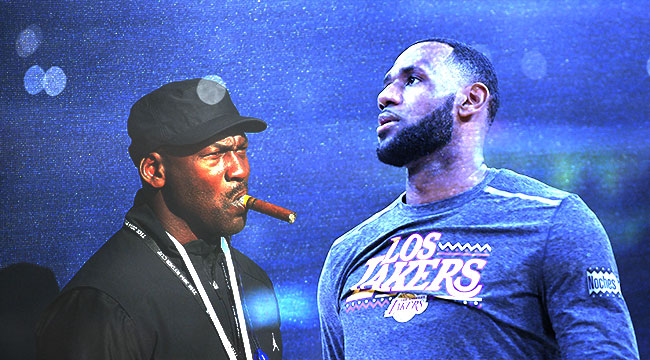 Hard Knocks is appointment viewing for football fans. Every summer, HBO gets incredible access into one NFL team's training camp, giving fans a mostly unfiltered look into teams and the people who suit up for them. This year, it's been the Oakland Raiders, which ended up being an excellent choice due to all the drama surrounding Antonio Brown.
Invariably, someone during Hard Knocks season expresses a desire for an NBA version of the show. For example, here's LeBron James tweeting that he'd like something along these lines back in 2012.
Man I wish we(NBA) did "Hard Knocks" or some version of it. Love that show

— LeBron James (@KingJames) August 30, 2012
The latest example, and the post that inspired this article, came via Thomas Duffy of Bleacher Report.
Would kill for a really good NBA version of 'Hard Knocks.'

— Thomas Duffy (@TJDhoops) August 21, 2019
We agreed with Thomas, and as such, we decided to look at all 30 NBA teams and rank them based on how good they would be on Hard Knocks: Hoops. Our methodology: We put the numbers 1-30 in a Google Doc, then we plugged in NBA teams based on brief conversations about each one. Very little thought was put into large portions of this, and for the first 20 minutes or so, we forgot that one NBA team existed. After the rankings were figured out, Robby took the odd-numbered teams, while Bill took the even-numbered ones.
Look upon our works, ye mighty, and enjoy.

30. Hornets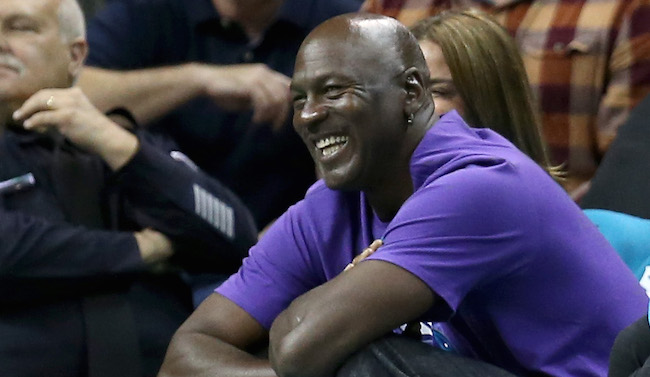 Let's be clear: The Hornets are boring. But they would be the clear-cut No. 1 team on this list by a mile and a half if we were promised tons of Michael Jordan. Imagine MJ lining everyone up and cooking them in 1-on-1, or MJ taking Miles Bridges jeans shopping, or MJ smoking cigars and sipping tequila while telling stories about Charles Oakley, or MJ sitting sideline during a game and roasting the life out of everyone on both teams. I'd sell my car because I'd never go outside, my days would be spent watching this on repeat and just GrubHubing meals. Anyway, Charlotte is last.
29. Magic
Who is the most famous player on the Orlando Magic? Mo Bamba because of that song? Aaron Gordon for the dunk contest? Nikola Vucevic for being last year's "wait who is that?" for most people in the All-Star Game (which, to be clear, he was very deserving of making)? This team just isn't real interesting.
28. Spurs
Gregg Popovich would be mad that there are two teams that are below the Spurs, as boring is the team's brand. Sorry Pop. There are a bunch of very likable guys in San Antonio, but no real forces of personality that would make them must-watch TV. They will still win 44-50 games, so whatever.
27. Cavs
Watching how Darius Garland and Collin Sexton mesh is an interesting storyline, but that's one to watch more as the season plays out in real games. Kevin Love potentially being traded makes this more interesting, but the Cavs just simply aren't the most interesting squad.
26. Pacers
Victor Oladipo surgery rehab scenes would be fun, but the Pacers are another team that wants to put on their hardhats, put their heads down, and go to work. This does not make for great television.

25. Wolves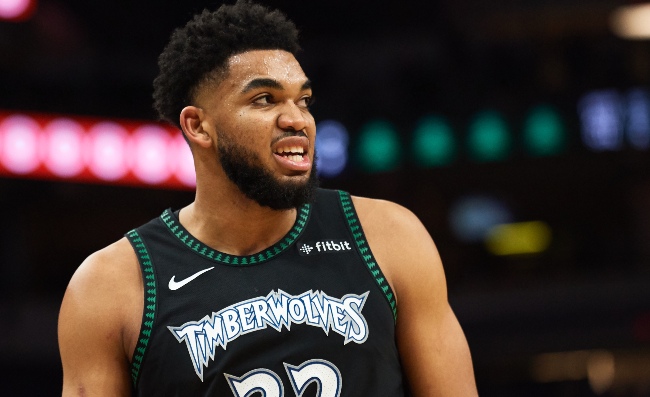 Karl-Anthony Towns is great, but the personalities on this team just aren't there and the excitement for the season also isn't. The expectation is, at best, being a fringe playoff team and more likely a mid-to-high 30 wins team. We could get some cool footage of KAT, Andrew Wiggins, and Jeff Teague playing Call of Duty, though.
24. Suns
23. Pistons
Blake Griffin is made for a show like this, but the team as a whole just is not interesting to folks on a national level. Andre Drummond is a fun personality, but they are the epitome right now of a middling franchise.
22. Wizards
Washington would be a weird team because, obviously, everyone would want to watch stuff with John Wall and Bradley Beal. The former may not be around much while he's working on getting healthy, while the latter is a painfully nice guy who would spend all his time doing good person stuff. The rest of the team, outside of Isaiah Thomas, is simply fine. We'll pass on this one.
21. Knicks
There would be plenty of interest in a Knicks behind-the-scenes show, but the best personality would probably be coach David Fizdale (who, to be clear, rules). R.J. Barrett and Kevin Knox are the top young guys and would provide a chance for the old Hard Knocks favorite "young player on the rise" trope. However, the thing that would take a Knicks' Hard Knocks and really make it something people would eat up would be some practice tensions with all their veterans trying to fight for minutes at the four, most notably Marcus Morris and Bobby Portis.

20. Blazers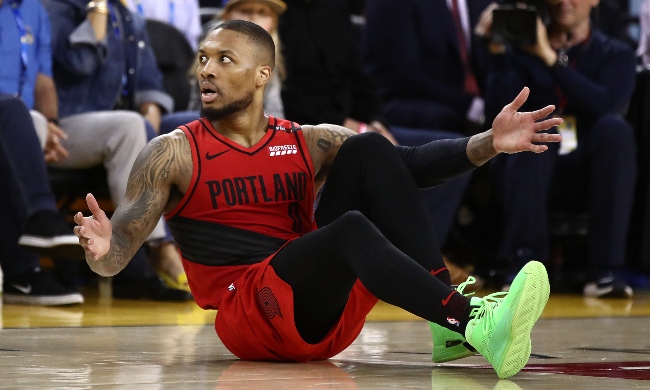 The big thing is getting to watch their super entertaining duo. That's right, I mean Mario Hezonja and Hassan Whiteside playing Fortnite. Damian Lillard and C.J. McCollum would be fun to watch, too, even if we know a lot about them from over the years, plus Pau Gasol is here. This might be a bit too low, in retrospect.
19. Raptors
The Raptors would be a very solid choice as they have some really good personalities with Kyle Lowry, Serge Ibaka, and Marc Gasol. Seeing how Pascal Siakam takes to being the star on the team and Fred Van Vleet looks to build on his breakout year would also be interesting, and there's the obvious questions lingering about whether the team gets blown up this season with so many expiring deals.
18. Grizzlies
Memphis is a young and exciting team with a bunch of super likable guys — please go find a video of Jaren Jackson Jr. doing literally anything — and under-the-radar dudes looking to carve out a spot in the league. Why not?
17. Hawks
As we mentioned, up and coming team on the rise is always a good Hard Knocks formula. The problem is the personalities on the Hawks aren't especially big, but seeing Trae Young, John Collins, and the rest get a chance to show themselves to a national audience would be cool.
16. Jazz
We here at Dime endorse anything that involves highlighting the fact that Joe Ingles is a scoundrel who talks gobs upon gobs of trash. Rudy Gobert seems like a quirky guy, Donovan Mitchell is working to become an All-Star, and Mike Conley is getting settled in a new place for the first time in his career. Still, above all of this, give me a camera on Joe Ingles at all times.

15. Bucks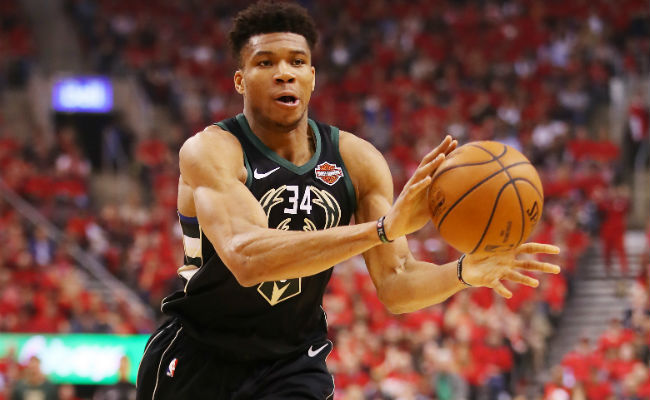 Giannis is great and as lovable a star as we've had in the NBA since Magic Johnson, but I'm not sure he'd make for great TV. The best off-court spots would come courtesy of the Lopez brothers reuniting, which would be worth tuning in each week. Otherwise, this would be watching a great team led by an MVP work, which would be excellent, but the off-court opportunities for great reality TV are fewer and farther between than the teams above.
14. Bulls
The Bulls don't really have any gigantic personalities, but most of the players on their team seem pretty fun, plus the whole "upstart team on Hard Knocks" formula always works. The best scenes would involve Lauri Markkanen discussing the threat climate change poses to all of humanity. I am 100 percent serious, Lauri rules for this.
13. Kings
The Kings don't have a transcendent personality that would draw people in, but it'd be fun to get to know some of the young potential star players on Sacramento like De'Aaron Fox, Buddy Hield, and Marvin Bagley III more. Harry Giles, just as a person, rules, and following his continuing journey back from such a devastating injury would be captivating.
12. Nuggets
Watching Denver play basketball is so much fun. Watching them learn how to do it would be a dang blast. Plus anything that involves more Nikola Jokic is great, and I would like to watch Bol Bol and Michael Porter Jr. work their way back from the injuries that they've suffered over the last few years.
11. Thunder
They might not be good, but, at least at the beginning, they are going to be absolutely fascinating. If Chris Paul would talk unfiltered about the situation, it'd be incredible television. Toss in the opportunity to just follow Steven Adams around at the zoo and you're talking TV gold.

10. Mavs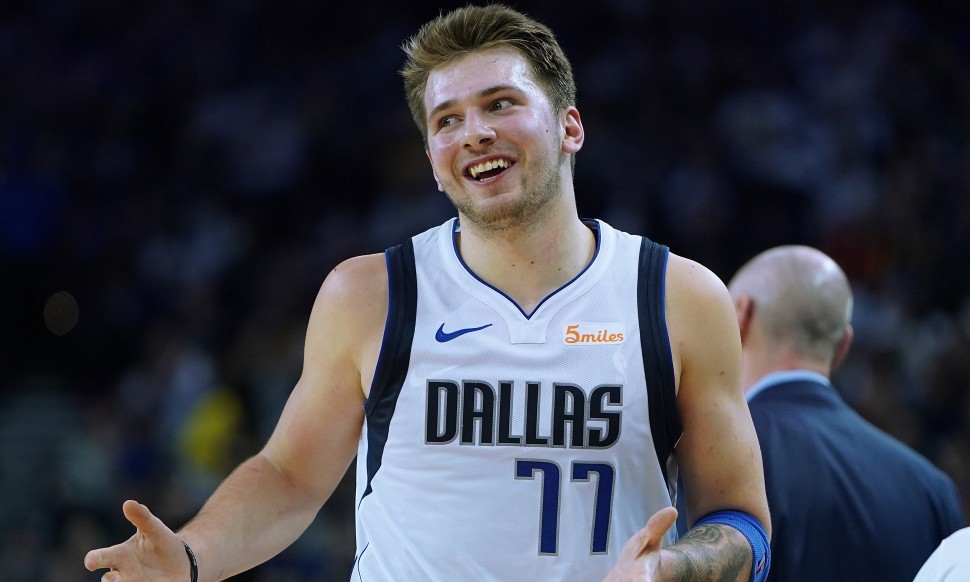 Luka Doncic doing literally anything + Rick Carlisle grimacing every time he is on television + Mark Cuban doing whatever stuff he does that people like + Boban = RATINGS.
9. Heat
Jimmy. Butler. Practice. Footage. Need I say more?
8. Celtics
Marcus Smart leading a march through the streets of Boston in which the proletariat directly confront their primary oppressor — capital and those who possess obscene amounts of it at the behest of the middle class — would be great. That also probably wouldn't happen, but as anyone who is aware of Weird Celtics Twitter will tell you, this team has a boatload of fun personalities. It also now has Kemba Walker and Enes Kanter, and Grant Williams and Carsen Edwards and Tacko Fall as rookies, and watching everyone gel would be a ton of fun.
7. Warriors
The Warriors ranking would be higher if you could guarantee a camera crew would be following Klay around the entire time off the court, but with his knee injury, it's hard to know exactly what we'd get from Klay outside of pop-in appearances. The integration of D'Angelo Russell into the franchise would be fascinating to watch and Draymond would produce some spectacular soundbites, but this one comes down to how much Klay can you give the people.
6. Nets
They have Kyrie Irving and DeAndre Jordan now, and both dudes are gigantic personalities in their own ways. Plus watching Kevin Durant work to get back to 100 percent would make for some interesting television, and while D'Angelo Russell is now gone, this Nets team was a super tight-knit bunch last year. Getting to learn more about them from behind the camera would be great.
5. Clippers
The Clippers might be the best team in the league, but they drop a few spots simply because their top two stars probably don't make for great reality TV, which is what Hard Knocks needs to be at its best. Now, that's not to say this team lacks characters, as Patrick Beverley and Lou Williams would make for very intriguing follows off the court, but it's hard to imagine Kawhi opening the doors to a camera crew which is what everyone would want to see.
4. Pelicans
ZION. Outside of him, the Pelicans have a metric ton of interesting young guys and are trying to find their way in the post-Anthony Davis era. Even the team's veterans — Jrue Holiday, J.J. Redick, Derrick Favors — are fascinating dudes in their own ways. And to top it all off, the possibility exists of LaVar Ball going onto Bourbon Street and doing that thing in New Orleans where you get a parade to follow you around. That would be fantastic television and I would watch every second of it.
3. Sixers
Joel Embiid would undoubtedly be the star here, as he's one of the most entertaining players off the court in the whole NBA. Ben Simmons is sneaky funny and might buy more weird animals while on the show. Tobias Harris is, likewise, quite the personality, and you have an interesting storyline of a good young team trying to become top dogs in the conference by integrating Al Horford and Josh Richardson into the mix.
2. Rockets
A good rule of thumb is that your team is interesting if you have lost in the playoffs each of the last two years and in response traded for Russell Westbrook. With all the reported infighting that occurred in Houston last year, getting a behind-the-scenes look at the team would be must-watch. There are a ton of huge personalities on the Rockets, Westbrook is reuniting with James Harden, and Mike D'Antoni's contract situation would loom large over all of this.
1. Lakers
There's little doubt for the top of the list. They might not be the best team, but from the perspective of personalities, this is the most fascinating team in the league. You have LeBron, the biggest star in the league, learning to play with a new co-star in Anthony Davis, while also trying to bring together an almost entirely new group. The main holdovers from last year are KCP, Rajon Rondo, Kyle Kuzma, and JaVale McGee — the latter three all being interesting individuals that make for compelling TV — and you have the impending signing of … someone to play center, and if it's Dwight Howard or Joakim Noah, then it becomes even better TV.