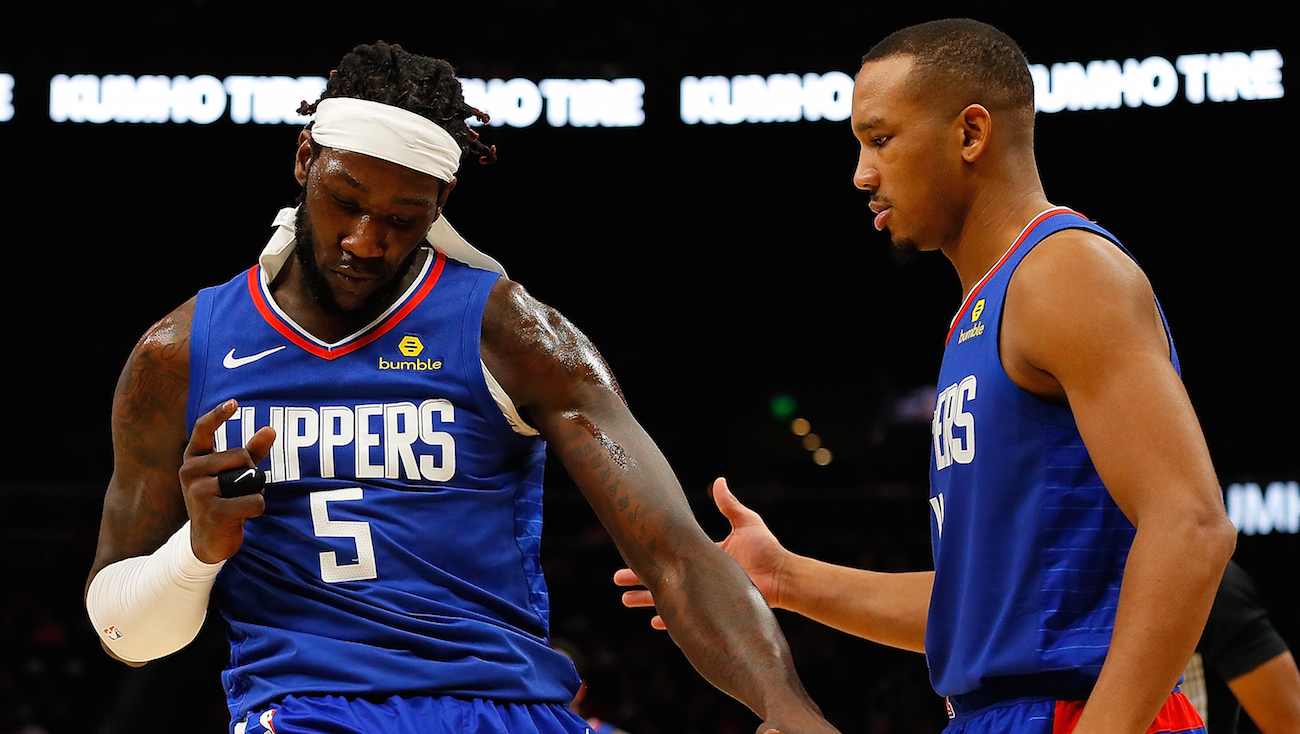 Over the summer, the Los Angeles Clippers received praise from NBA die-hards for building a roster featuring intriguing young talent and, perhaps more importantly, the flexibility to make big moves in the future. With that said, expectations for the 2018-19 version of Doc Rivers' team were modest, as Las Vegas projected the Clippers for a sub-.500 mark in the loaded Western Conference. After 19 games, however, the Clippers look the part of a playoff-bound entity and, when looking at the numbers, nothing appears fluky about the team's strong play.
Through games on Nov. 25, the Clippers boast a top-10 offense and a defense that is solidly above-average. Los Angeles probably isn't quite as good as their 13-6 record would suggest but, in the same breath, the peripheral numbers indicate that the Clippers are playing at approximately a 50-win level and it isn't as if the team has coasted on the strength of an easy schedule. In fact, ESPN's strength of schedule metric shines a light on just how difficult the sledding has been, and the Clippers already own victories over teams like Milwaukee, Houston, Portland and Golden State, which are impressive even factoring in some of the injuries those teams are dealing with.
Perhaps the biggest holdout when evaluating the Clippers is the lack of a top-tier star and, if we're being honest, that probably does limit the team's immediate ceiling. However, Los Angeles is receiving stellar contributions from Tobias Harris (21.5 points, 8.7 rebounds per game), Danilo Gallinari (18.6 points, 6.0 rebounds per game), Lou Williams (17.8 points per game) and Montrezl Harrell (15.8 points, 7.4 rebounds per game) in the early going. The work of Harrell, in particular, has been a revelation on both ends of the floor, and the Clippers are also coaxing high-level play from 2018 lottery pick Shai Gilgeous-Alexander.
In projecting forward, it may be hard to see the Clippers finishing with a better record than teams like Houston, Oklahoma City or even Denver. That doesn't mean, however, that Los Angeles isn't a team to be reckon with, as this is a deep and competitive group that is well-coached and capable of knocking off just about any team on any given night.
Just how much love should we give the red-hot Clippers in this week's DIME power rankings? Let's find out.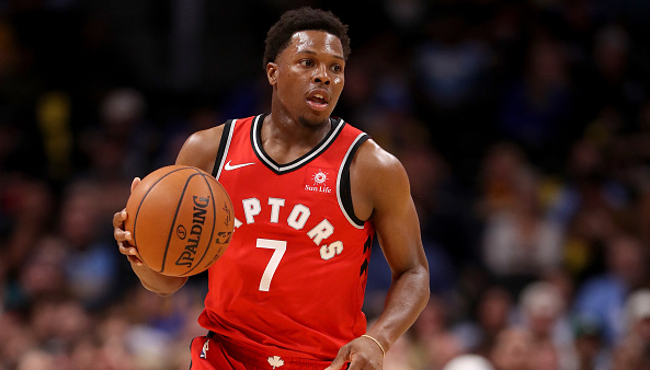 1. Toronto Raptors (17-4, Last week — 2nd)
After a weird three-game losing streak, the Raptors are riding a five-game winning streak. At the moment, Toronto's resume is clearly the best in the NBA and, even if the Warriors loom, the top spot is an easy decision this week.
2. Los Angeles Clippers (13-6, Last week — 4th)

Okay, this is probably aggressive. Still, there are warts with other teams and the Clippers are playing so well that we'll just pull the trigger, even with full knowledge that Los Angeles will fall, to some degree, in the future.
3. Milwaukee Bucks (14-6, Last week — 1st)

Giannis and company still lead the NBA in net rating by a comfortable margin and that's usually a good sign. Losing two of three (including a ghastly defeat to Phoenix) has to bring some level of reckoning, though, and here we are.
4. Golden State Warriors (15-7, Last week — 3rd)
Technically, the Warriors have won three in a row. Only one of those victories (a blowout over Portland) was impressive, though, and Golden State trailed by 17 points at the half, in their own building, to the Magic on Monday evening. It's not all perfect in a world without Stephen Curry but, on the bright side, Kevin Durant is capable of exploding for 49 points as he did against Orlando.
5. Philadelphia 76ers (14-8, Last week — 5th)

Despite an inexplicable home loss to the Cavs (!) this week, the Sixers are playing their best basketball of the season. There are still things to be worked out for Philadelphia, particularly in the area of a rotation that needs more depth, but having top-end talent works wonders and that is on full display here.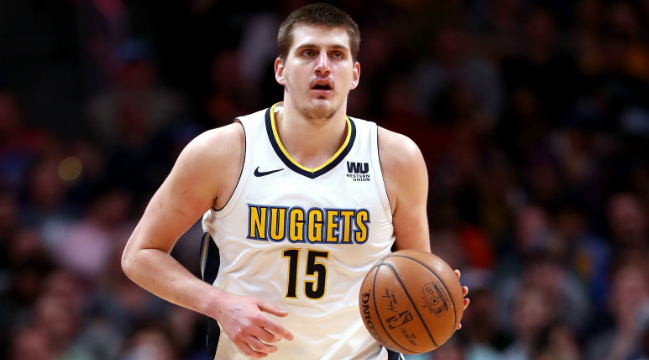 6. Denver Nuggets (13-7, Last week — 13th)

To say that it has been an up and down season for the Nuggets would be an understatement, but Denver is currently in an "up" portion of the schedule. Three straight wins, including two on the road against playoff-caliber teams, will often produce a jump in these rankings and it does so in this case.
7. Oklahoma City Thunder (12-7, Last week — 11th)
Because the Nuggets toppled the Thunder in OKC, Denver gets the head-to-head nod in this space. In a seven-game series today, though, I might pick Oklahoma City, simply because their baseline is higher, even if their upside isn't.
8. Boston Celtics (11-10, Last week — 14th)

It might be too aggressive to move Boston up this quickly but I like what I've seen in the recent past. Granted, winning on the road in Atlanta doesn't impress anyone but the Celtics clicked in a blowout road win over New Orleans and there are signs of much-needed offensive life.
9. Memphis Grizzlies (12-7, Last week — 8th)

The Grizzlies put together arguably their worst performance of the season in their last outing, losing at home to the Knicks. That removes some shine from an otherwise fantastic start to the campaign, but the big question is whether their elite defense is actually sustainable.
10. Indiana Pacers (12-8, Last week — 7th)
It hasn't felt incredible but, after a quarter of the season, the Pacers are 12-8 and in sole possession of fourth place in the Eastern Conference. Isn't that exactly where they were supposed to be?

11. Los Angeles Lakers (11-8, Last week — 12th)
The same sentiment expressed for Indiana can be shared for the Lakers, even if the most recent result (a home loss to Orlando) was ugly. To this point in the calendar, Los Angeles is operating like a 45-win team (or thereabouts) and that won't set the world ablaze. It's also… fine.
12. Detroit Pistons (10-7, Last week — 15th)

Outside of Blake Griffin (who has been fantastic) and Andre Drummond, it is tough to find an individual performance that is particularly noteworthy from the Pistons this season. Given that backdrop, Detroit is in very good shape when looking to achieve realistic goals.
13. Portland Trail Blazers (12-8, Last week — 6th)
Regression is attacking the Blazers. Portland's active three-game losing streak has come against quality competition but a 43-point loss to the Bucks is inexplicable and the Blazers weren't competitive against the undermanned Warriors, either.
14. Charlotte Hornets (10-10, Last week — 16th)

The Hornets were set to drop after helping the Hawks stop a 10-game losing streak. Then, they beat the Bucks. Charlotte's peripheral numbers are much better than their .500 record suggests and, while that isn't a new phenomenon with this particular group, they do feel frisky.
15. Minnesota Timberwolves (10-11, Last week — 22nd)

It is too early to say that the Wolves are fully "back" to operating like a playoff team, but they've won six of eight. Admittedly, the last three wins came against (very) poor competition, but there is a hop in the step of the team's young veterans again. That matters, at least for regular season purposes.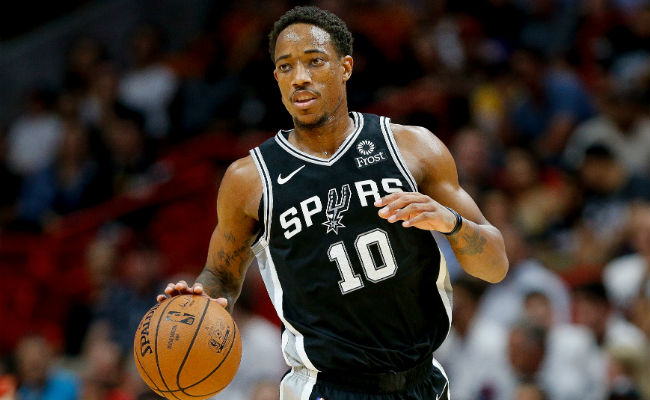 16. San Antonio Spurs (10-10, Last week — 18th)
Through 20 games, the Spurs are playing .500 basketball and their offense is much better than their defense. Both are very confusing when judged against history. Neither are confusing when examining the current roster in San Antonio.
17. Houston Rockets (9-10, Last week — 9th)

Given their recent history, the Rockets receive the benefit of the doubt and, quite honestly, everyone expects Houston to right the ship. There were signs of that last week but, after an 0-3 road trip against middling teams from the East, it's going to have to wait a bit.
18. Dallas Mavericks (9-9, Last week — 21st)

After a (very) rough start to his season, Harrison Barnes is alive again, averaging 20.5 points and shooting 46 percent from three over the last six games. Non-coincidentally, that aligns with the best stretch of the campaign for Dallas and there are suddenly whispers that the Mavericks aren't drawing dead in the playoff race.
19. Orlando Magic (10-11, Last week — 19th)
The Magic are a great story this season and they continue to play above their heads. Orlando saw a big lead evaporate in Oakland on Monday and, while there is no crime in that whatsoever, a deeper look at the numbers tells us that the Magic should probably be seen as a 35-win team, rather than a .500 club. It's a small, yet significant, difference.
20. New Orleans Pelicans (10-11, Last week — 10th)

Much like the Nuggets (see above), the Pelicans have been hilariously streaky this season. Unlike the Nuggets, the Pelicans are currently in a downturn, losing four in a row and dropping games to the Wizards and Knicks. That's not ideal.

21. Washington Wizards (8-12, Last week — 25th)

The Wizards have won three of four and, quite honestly, each victory was impressive. The most recent came in overtime when Washington overcame a ridiculous night from James Harden and, to put it plainly, this is what the Wizards are supposed to look like. We'll see if it continues.
22. Utah Jazz (9-12, Last week — 17th)

Quin Snyder's team posting a bottom-five offense isn't all that shocking, especially with Donovan Mitchell enduring something of a sophomore slump. What is jarring, though, is that the Jazz are deploying a middle-of-the-pack defense. They simply can't win at a high level without a near-elite group on that end of the floor.
23. Sacramento Kings (10-10, Last week — 20th)
The Jazz beat the Kings in their last outing so Sacramento gets bumped down a peg. Make no mistake, this team is a very positive story in the early going but, in the same breath, we can probably assume this group isn't quite ready to play .500 basketball just yet.
24. New York Knicks (7-14, Last week — 26th)

The Knicks just beat three consecutive playoff teams and only one of those victories came within the confines of Madison Square Garden. Sometimes, it's better to avoid asking "why" or "how," and simply enjoy the success.
25. Miami Heat (7-12, Last week — 24th)
Seven losses in nine games will make anyone consider the reckoning but… is it possible Miami is just this team now? The Heat are probably a little bit better than their 7-12 mark shows but it isn't as if there are a ton of positive signs of a team that was once projected to make the postseason.

26. Brooklyn Nets (8-13, Last week — 23rd)

Brooklyn's last eight losses have come against teams that are simply better than they are. The Nets are usually quite competitive but, while they are worthy of praise for that, the upside isn't terribly high on a nightly basis right now.
27. Cleveland Cavaliers (4-15, Last week — 29th)

Undeniably, Cleveland is playing better basketball than at any point in the season. This week featured wins over the Rockets and Sixers (along with a loss to the Wolves) and things appear to be turning. The roster was never as bad as the early-season results suggested but, in the meantime, skepticism is the best approach.
28. Phoenix Suns (4-15, Last week — 28th)
The Suns are really weird. If you remove a 21-point win in the season opener, Phoenix has the worst peripheral stats in the league and, frankly, that's believable if you watch them play. Then, the Suns beat the Bucks (on the road!) this week. I don't know.
29. Chicago Bulls (5-16, Last week — 27th)

Despite nearly pulling off a home upset over the Spurs on Monday, the Bulls have lost 7 of 8. Chicago should improve when Kris Dunn and Lauri Markkanen are in the mix but, for now, this is a bad basketball team without much depth.
30. Atlanta Hawks (4-16, Last week — 30th)

The Hawks finally halted a 10-game losing streak with a win over Charlotte on Sunday and that does matter. It just isn't enough to push Atlanta out of the basement, at least for now. That's the nature of having the league's worst record and the league's worst net rating.