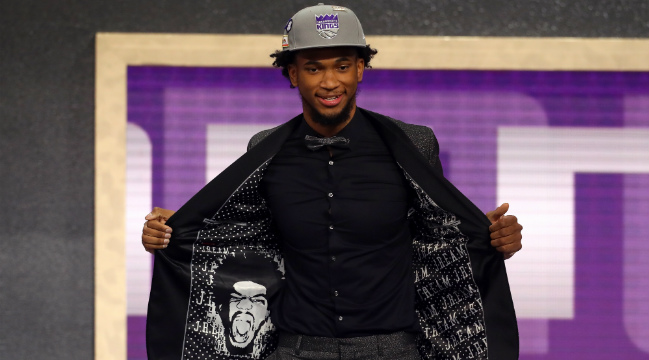 2017-18 Record: 27-55 (12th in West)
Players Added: Marvin Bagley (draft), Nemanja Bjelica (free agency), Deyonta Davis (trade with MEM), Yogi Ferrell (free agency), Ben McLemore (trade with MEM)
Players Lost: Vince Carter (free agency), Nigel Hayes (waivers), Garrett Temple (trade with MEM)
Projected Team MVP: Bogdan Bogdanovic
This is interesting in two different ways. First, Bogdan Bogdanovic was the best player on the Sacramento Kings roster last season. Second, the Kings would probably love it if that wasn't the case this year.
Of course, that doesn't mean that Sacramento would want Bogdanovic would regress and, at the age of 26, there is even reason to believe that the second-year wing could improve. He knocked down 39.2 percent of his threes as a rookie while posting solid numbers across the board and, in short, Bogdanovic is a solid rotation player on the wing at a reasonable cost.
That is a great asset to have moving forward but, in referring back to the No. 1 point above, the Kings have more talented players and they need one (or more) of them to pop this season. We'll touch on one prospect below, but Willie Cauley-Stein and Buddy Hield are also two players in watch, in addition to the veterans and rookie Marvin Bagley.
A common theme on some of the worst teams in the league is the lack of a No. 1 option and, well, the Kings are in that category.

Team X-Factor: De'Aaron Fox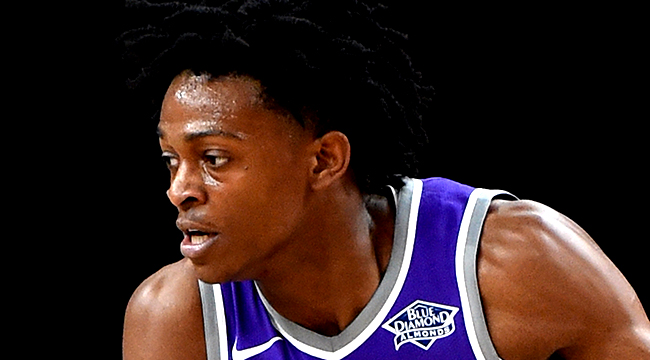 As noted above, Fox is a player that the Kings really need to emerge this season and he would've been the natural choice for "team MVP" with just a little more from this rookie campaign. The former No. 5 pick did improve as the season went along but, as is the case with many rookie point guards, Fox struggled to produce efficient offense for himself and others.
That isn't to say that Fox isn't a good prospect but he'll need to make the second-year leap that many prospects of his caliber have made in the past. The Kings did add Yogi Ferrell to the mix for a bit of backcourt insurance but, with George Hill out of the way for a full season, this is Fox's team and he'll likely dictate just how effective the Kings are more than any other player on the roster.
If Fox can stand out and improve, Sacramento might overachieve when compared to their preseason expectations. If he stalls, it might be ugly.
Best Case Scenario:
The development of Fox is much needed in allowing the Kings to reach their ceiling and he isn't the only one. Sacramento's best-case scenario is different than some in that, realistically, this isn't going to be a playoff team either way. More important is the future and that means impressive development and growth from Fox and Bagley, as well as supporting pieces like Hield and Harry Giles.
Sacramento was a bottom-five team on both ends of the floor last season and, defensively, that might repeat. There is a path to more offensive success, though, and that could take the Kings into the 30-win range, rather than their previous perch in the 20's.
Worst Case Scenario:
The Kings have been bad for a while, with an astounding 10 consecutive seasons with 33 wins or fewer. That is hard to imagine, but Sacramento's downside is arguably lower than any other team this season if things break the wrong way.
If Fox stagnates in year two and all signs point to his ceiling being modest, that would hurt Sacramento's future long-term. The same could be said for Bagley, with the caveat that rookies often need more time and, in some ways, the No. 2 pick is fairly raw as he enters the league.
In a big-picture sense, this is a season that needs to show growth from young pieces, even as Sacramento's salary cap situation is actually quite strong. Somewhere along the way, the Kings need to develop high-end players and, at the moment, they don't appear to have any, at least in the present-day sense. That is a dangerous mixture, to say the least.