Award debates have started to heat up across NBA circles. In an interesting twist, though, the debate over the league MVP doesn't seem especially controversial — it seems like Rockets star James Harden is in line to take home the award for the first time in his wildly productive career.
But in recent weeks, the Rookie of the Year race has become fascinating. On one hand, we have Ben Simmons, who was viewed as a frontrunner coming into the season and has looked the part all year long. On the other, we have Donovan Mitchell, who has turned into the go-to offensive option for a Utah squad with postseason aspirations.
We decided to poll a number of people around the NBA — players, writers, analysts, and more — to get a sense of where the race is right now, and which player would get the award if the season ended today.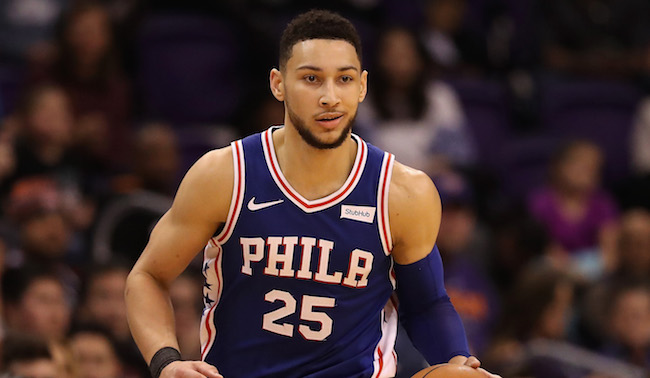 David Griffin (@dg_riff) – Former Cleveland Cavaliers GM and current SiriusXM NBA host
I think I would go Donovan Mitchell and Ben Simmons as Jason Kidd and Grant Hill once were, co-ROY. Simmons had the benefit of a redshirt year and, at that age, getting NBA strength training and nutrition in addition to any skills development he got to do before the foot issue is just an enormous advantage.
Jorge Sedano (@SedanoESPN) – ESPN Los Angeles host, SportsCenter contributor
Donovan Mitchell. Carrying a team in a tougher conference. Not to mention he's missed Gobert for about a third of the current season.
He came in as someone we anticipated being a defender first and he's completely changed that narrative. His scoring numbers have been tremendous. Though, Simmons' defensive metrics are higher. I don't believe defensive metrics are as reliable as offensive metrics, too hard to isolate individual impact. Mitchell has held his own taking on the assignment of the best guards on the opposing team.
[Mitchell] was Rookie of Month in December and January, and his February numbers are even better. Should be three straight months, so that puts him in the lead, in my opinion.