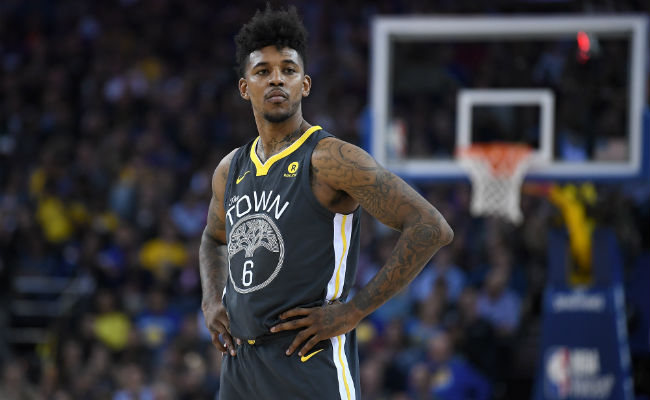 Nick Young's first offseason as an NBA champion just had a major hiccup. The free agent sharpshooter was reportedly arrested in Los Angeles on Friday night on charges of obstruction of justice.
According to TMZ, Young was stopped by police in Hollywood on Friday night for a "routine traffic violation" but things escalated from there.
Law enforcement sources tell us … the former Golden State Warriors star was pulled over just before midnight for a routine traffic violation when something went wrong.

We're told the 33-year-old refused to cooperate with the officers on scene, and so he was arrested for obstruction of justice.
TMZ has video from Friday night on its site, but details about what actually happened during the incident seem to be sparse outside of one witness reporting that Young was handcuffed and taken into custody. The website also noted that Young had a noise citation for loud music in his car in 2016.
Young has been in the NBA for 11 seasons, and he last spent time with the Golden State Warriors. He averaged 7.3 points per game and shot 37.7% from three last year as he helped the Warriors win a second straight NBA title.
Young is still a free agent right now, and with the arrest it seems that will remain the case for at least a bit longer.