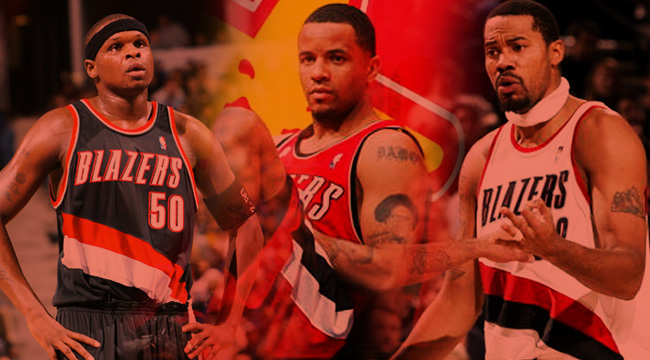 The NBA, like any other professional sports league, has always had its share of miscreants and reprobates, but rarely has a single team had so many unsavory figures who racked up so many different infractions over an extended period of time. That was the Portland Trail Blazers from the early-to-mid 2000s.
In true reactionary fashion, the franchise has pushed the pendulum so far in the opposite direction that they've grown reluctant to sign anyone of questionable character and/or dubious moral standing, no matter how minor their indiscretions. Some might even argue that in the new era in Rip City, they'd rather have a team full of nice guys than compete for a championship when it comes right down to it.
That may be a bit harsh of an assessment, and they can be forgiven for a certain amount of reticence. Not to mention the fact that the stars who followed on the heels of their misanthropic predecessors – Brandon Roy, LaMarcus Aldridge, Damian Lillard – have been both All-Star-caliber players and upstanding citizens.
Still, the Jail Blazers era was an undeniably entertaining time in Portland, and if we can't exactly look back fondly on it, we can at least laugh at our collective pain as we reminisce about some of the lowlights it produced.

That Time Damon Stoudamire And Rasheed Wallace Got Pulled Over For Smoking Weed In A Yellow Hummer On The Way Home From A Game Against The Sonics
Let those among us who've never blazed up on a road trip with our friends cast the first stone here. This is easily one of the more amusing and comparatively harmless examples of the Jail Blazers' misadventures.
On Nov. 21, 2002, following a win over the Sonics, Stoudamire and Wallace skipped the team bus and drove back to Portland in Stoudamire's totally-inconspicuous, canary-yellow Hummer.
They got pulled over for speeding somewhere along the way, where presumably a cartoon cloud of marijuana smoke came billowing out of the driver-side window right into the state trooper's face. They both eventually agreed to plea bargains.
That Time Damon Stoudamire Tried To Smuggle Over An Ounce Of Weed Onto An Airplane