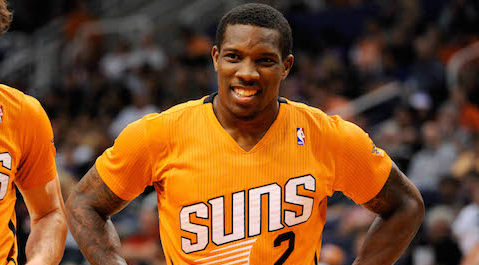 The Phoenix Suns have managed to become the NBA's biggest story for all the wrong reasons. The wave of negativity started on Saturday night when rookie wing Josh Jackson appeared to pull the trigger of his finger gun toward the stands before yelling "f*** you" at someone. From there, Eric Bledsoe may or may not have tweeted out his trade request, and the team fired Earl Watson and most of his coaching staff. The Suns have only played three games, and we're already here.
Details behind all of this nonsense are slowly pouring out, but it appears as though Bledsoe's career with the Phoenix Suns is over. They are actively trying to trade him, and we've got a running roundup of all those rumors here.
Former NBA center Mehmet Okur was one of the Suns assistant coaches that were fired with Watson. Okur had been working as a player development coach in Phoenix since 2016.

In response to his firing, Okur sent out a fiery Instagram post detailing the dysfunction in Phoenix that was later deleted. Okur has since re-uploaded the post with a new caption, but SB Nation managed to snag a screengrab of the original post before it was removed.
SB Nation also confirmed that Bledsoe liked the post, but we already knew where he stood with the Suns organization. Okur's new upload has a much more family-friendly caption. For what it's worth, Bledsoe liked this post, too, and commented: "Ima miss you money."
https://www.instagram.com/p/BamM42RgMM2/
This does make you wonder where, exactly, the divide inside the Suns was located. Was Bledsoe's trade request in some part due to the fact that he knew the coaching staff was on the way out? Bledsoe sent out the infamous "I don't wanna be here" tweet before Watson was fired, but if his Instagram connections with Okur are any indication, it seems like his relationship with the coaching staff wasn't a problem. With the way NBA information travels in 2017, I'm sure we'll find out soon.