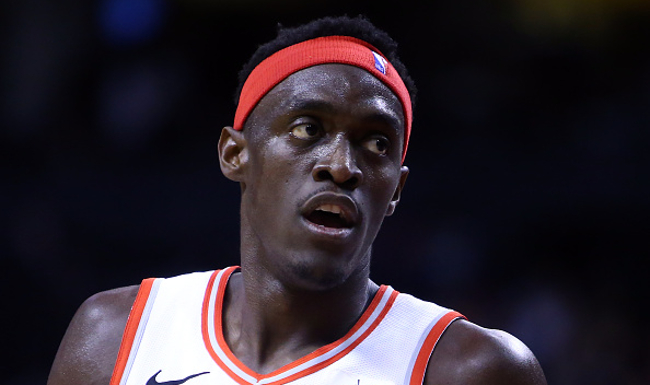 Going into Game 3, it had been 2,450-some-odd days since the Orlando Magic had played a postseason game on their home court, and there were scores of Magic luminaries past and present in the building to celebrate the organization's return to relevance as they looked to take control of their opening-round series against the Raptors Friday night.
That excitement turned out to be short-lived as Pascal Siakam had the game of his career with 30 points and 11 rebounds to lead the Raptors to a 98-93 win and a 2-1 series lead.
It was the best postseason performance by a Raptor in more than decade, as Chris Bosh was the last player to post at least 30 points and 10 boards for Toronto.
The Magic managed to keep things close when the game threatened to slip away toward the end of the half, as former Raptor Terrence Ross stepped up and drilled a halfcourt buzzer-beater to cut the deficit to three going into the break.
But Toronto went on a 13-0 run late in the third quarter behind Siakam and Danny Green, who finished with 13 points and hit three three-pointers on the night. By midway through the fourth quarter, the Magic had gone ice-cold, making just seven total shots, as the lead ballooned to 17 at one point.
Orlando, however, staged late fourth-quarter rally to pull within four with just under two minutes remaining, but it was Siakam who got into the lane and made a clutch bucket for his 30th point of the night to give the Raptors a six-point cushion.
Ross followed that up with a huge three-pointer to cut it to three, but it was Kyle Lowry who came up with a lose ball with less 20 seconds on the clock to seal the win.
Kawhi Leonard added 16 points but struggled from the field, going just 5-of-19 for the game. Lowry struggled as well, finishing with 12 points and 10 assists, but went 4-of-10 overall, including 2-of-6 from downtown.
They were aided by a frosty shooting performance from the Magic as whole, who shot 29 percent from three and 36 percent overall on the night. Nikola Vucevic led the way with 22 points and 14 rebounds, while Ross finished with 24 points. The Magic will try to even things up when Game 4 tips off back in Orlando on Sunday.