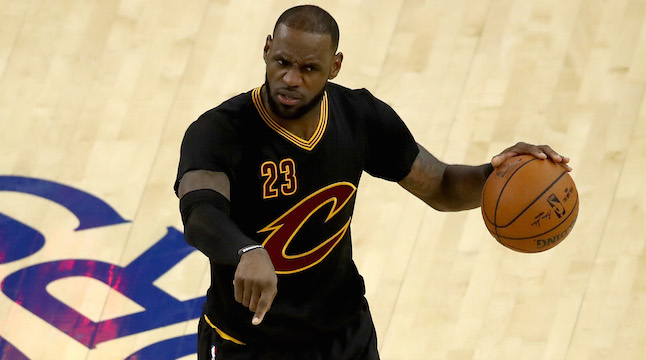 Cleveland faces a serious uphill battle if it wants to take home its second NBA Championship in a row. The Cavaliers are one-fourth of the way there after winning Game 4 of the 2017 NBA Finals against the Golden State Warriors, but taking three more games off of the Dubs is still going to be really hard, especially considering two of those would take place in Oakland.
Basically, the Cavs will need to do something that's kind of unfathomable if they want another ring. It will require everyone on the roster to play out of their minds, especially LeBron James, who will have to go above and beyond his usual brilliance to bring his hometown team to the promised land again.
For Ricky Rubio, doing this would give LeBron's legacy a big boost. In fact, Rubio believes coming back from a 3-0 deficit against this Warriors squad would move LeBron to Michael Jordan's level.

On of the arguments for LeBron's GOAT status at the beginning of this postseason was that beating the Warriors four times in seven games would be more impressive than any series Jordan won during his postseason career. Doing this while coming back from a 3-0 hole would obviously make this even more incredible.
Usually retired players are the ones who chime in on the "LeBron or Jordan?" argument, so it's cool getting a current player's thoughts on the debate. LeBron has a long way to go to make Rubio's tweet come true, but one year after coming back from a 3-1 deficit, nothing would be more impressive than LeBron bringing the Cavs back from a 3-0 hole.