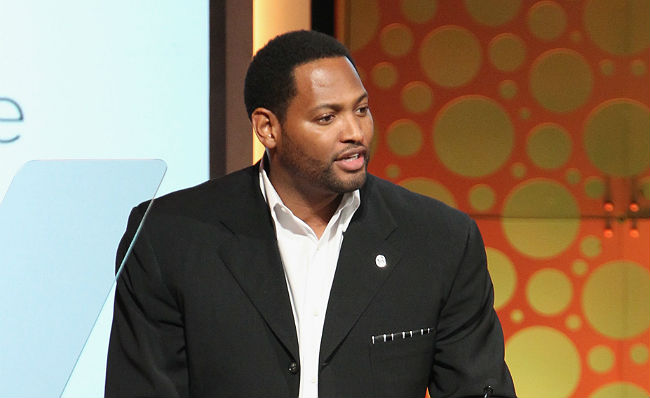 Big Shot Bob was caught throwing punches at a kids' basketball tournament in Los Angeles over the weekend, but he said it was all in self-defense. Robert Horry was caught on camera fighting with another man in a video that was obtained by TMZ.
In the video, you can see a man in reddish shorts push Horry, wearing a white shirt. Horry reacted by throwing a few punches after a brief pause after the original push.
"The guy was trash talking the whole game," Horry told TMZ. "He shoved me. Where I'm from, you protect yourself."
TMZ has more context about the incident as well.
It all went down Saturday afternoon at the Nike 3ON3 tournament at L.A. Live … where Horry's son was playing.

Witnesses tell us a man affiliated with the opposing team was heckling Horry throughout the game when he approached R.H. and pushed him.

Horry responded with his fists … throwing several punches at the man. It's unclear if any of the punches landed.
Apparently it's not the first time this man has gotten after Horry verbally at these kind of events, so you have to wonder what Horry did to get him so angry. Maybe the guy's a Kings fan or something, but it's clear the two do not like each other.