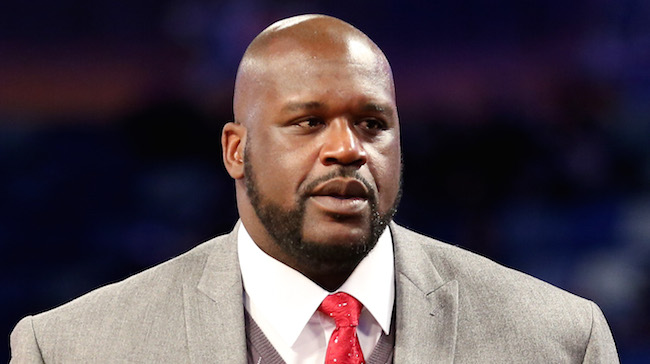 Kevin Durant came to the defense of his teammate JaVale McGee on Friday after McGee was targeted yet again by Shaquille O'Neal on TNT's Inside the NBA. McGee and Shaq got into a heated Twitter argument over O'Neal's latest video compilation making fun of McGee's numerous miscues and mistakes on the court over his career.
The two went at it into the wee hours of the morning on Twitter, in an escalation of an ongoing feud. Durant, in an effort to stick up for his Warriors teammate, said he was tired of Shaq and other old players of trying to stir up controversy with current players by bashing them. Durant was making some very good points until he starting taking shots as Shaq as a player, including saying the Hall of Famer had "no skill" and was simply bigger than everyone.
That got Shaq riled up, and he fired back at Durant on Twitter to tell him to mind his own business.

He then doubled down on his criticism that McGee is a "bum" when saying he understood that Durant was trying to stick up for his teammate.
All of this went down after reports came out that the Warriors talked to Turner about concerns over O'Neal's constant taunting of McGee. For those wondering if that would mean Shaq would lay off McGee, it seems for now the answer is no.