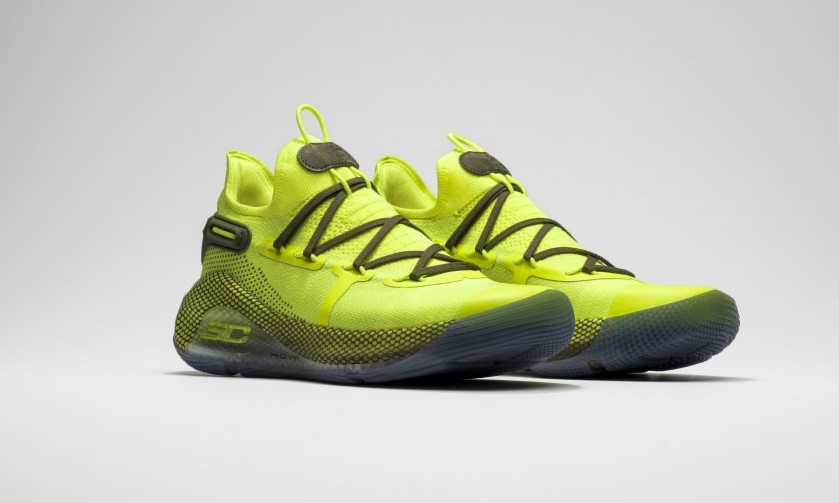 NBA All-Star Weekend is always a big sneaker event as the various sneaker companies take advantage of the extra eyeballs on their biggest stars with special colorways and drops around the break.
It's an especially big week for Under Armour, as their biggest star, Stephen Curry, is heading back home to Charlotte for the festivities this week. As expected, UA made sure this year's All-Star colorway is backed by an especially good story as they released the yellow and black "Coy Fish" Curry 6, which will release in retailers and on UA.com later this week on Friday, February 15.

The backstory behind the sneakers dates back to a 21st birthday celebration Curry had while at Davidson, when he and some teammates went to a Japanese restaurant and, at some point, decided they needed to jump in the koi pond and steal a fish.
"We went to a little Japanese steakhouse to celebrate, and decisions were made to jump in the koi fish pond at the restaurant," Curry said. "I was the decoy distracting the hostess while Steve [Rossiter] jumped in and tried to grab one of the fish."
They got caught on camera, though, and were ultimately punished by way of two hours worth of sprints at practice once Davidson's coach got word of their transgressions. On top of that, they had to serve as greeters at the restaurants one night for four hours.
It's a fun story and a nice way to tie in Curry's history in North Carolina to yet another All-Star appearance for the two-time MVP. The sneakers will retail at $130.