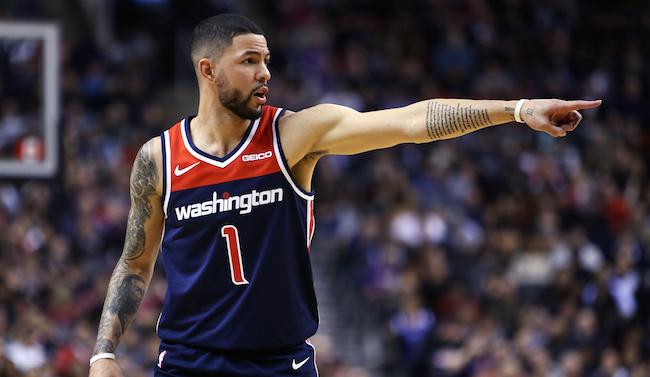 The Phoenix Suns and Washington Wizards completed a Trevor Ariza for Kelly Oubre Jr. and Austin Rivers swap over the weekend that wasn't without plenty of drama.
What was originally a three-team deal including the Grizzlies that was called off over confusion over which Brooks would be traded by Memphis became just a two-team deal on Sunday, made official with a trade call on Monday. Ariza would join a Wizards team hoping to shuffle the deck a bit and bring some stability to the wing rotation for a hopeful playoff run.
The Suns get another young player in Oubre who they can effectively try out for a little over half a season before he becomes a restricted free agent. It also seemed like Phoenix was finally getting some point guard help, which they desperately need, but on Monday night it was reported by ESPN's Adrian Wojnarowski that the Suns would be waiving Rivers to let him pursue a roster spot on a contender.

It's partially a nice gesture from the Suns to let a veteran go somewhere with playoff aspirations, but it's also ensuring Phoenix doesn't encounter a situation where Rivers is frustrated with the play of the young Suns. Phoenix has won three in a row, but they're by far the worst team in the West and will make plenty of youthful errors over the course of this season.
That can be a situation that frustrates a player like Rivers, who was expecting to play meaningful basketball games this season only to be dealt away to a lottery squad. Now he can try to latch on in a reserve role with a team that needs point guard help for a playoff push, and the Suns quest for a point guard can continue — or simply keep rolling with Point Book, De'Anthony Melton and company.