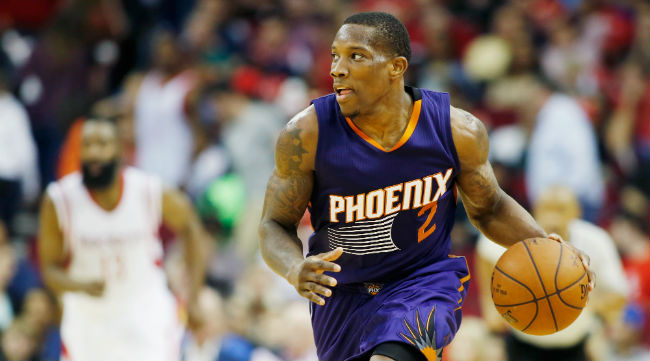 NBA trades involving draft picks often involve some kind of protection, that keep the pick from transferring if disaster strikes the team trading away the pick, and will roll over to a future year until the pick is no longer protected.
Usually, the protections are pretty straight forward. A lottery-protected pick will only transfer in that year if the pick lands from 15-30. Other times a pick may be top-7 protected or top-3 protected, so on and so forth. However, there are occasions where the pick's protections are far more complicated, requiring fans to essentially produce a spreadsheet to figure out when their team is going to get a pick (or lose a pick) in the future.
That's the case with the Bucks and Suns trade sending Eric Bledsoe to Milwaukee, with Greg Monroe and a first and second round pick heading to Phoenix. The draft picks in question have significant protections on them, particularly the first rounder which might not transfer until 2021. The second round pick is pretty easy, as ESPN's Adrian Wojnarowski lays out.

The first rounder, however is much more complicated, as per Wojnarowski and John Gambadoro.
Wojnarowski's report makes things somewhat clearer, but it's still a lot to take in.

Under this structure, and projecting what the Bucks are expected to be in the Eastern Conference, 2020 seems like the most likely year the Suns will see this draft pick. The only way they get it this year is if Milwaukee falls into the late lottery or gets the seventh or eighth seed in the East (those spots should go to teams with worse records than the eighth seed in the West), which, while possible, seems unlikely. The same goes for 2019, when the pick transfers from the early lottery (pick 4) to the 16th pick, before it becomes top-7 protected in 2019.
Do you have all that?
This means Suns fans will be keeping an eye on the Bucks' status in the East towards the end of the season. If they're flirting with the eight seed, it could mean a pick is coming to Phoenix, but if they're solidly in the playoffs, Suns fans can tune out if they so choose.