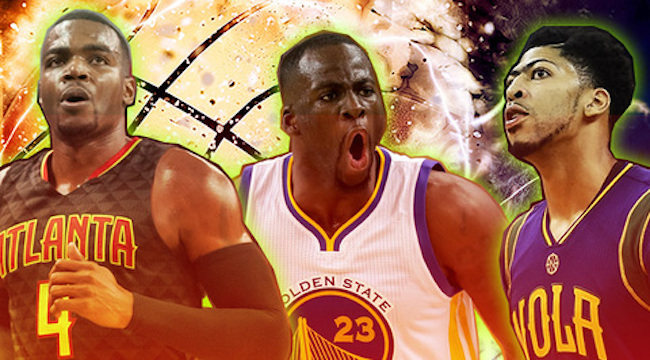 Of all the positional rankings we've been doing, power forward is no doubt the most difficult, primarily because it's constantly in flux. The concept of a stretch four is no longer a luxury item or a specialty, but a necessity in many offenses. There's still room for low-post bruisers at this position, but more than ever, it demands versatility. Power forwards have to either be pick-and-roll weapons who can drag one or more defenders on a hard roll to the rim, shooters or both on offense, and they need to be able to defend either up or down a position on the other end. This makes it one of the most difficult to rank.
HONORABLE MENTION: Chris Bosh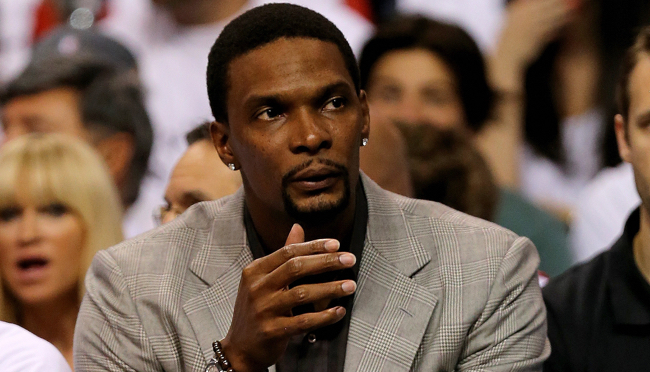 When healthy, he's one of the best players in the game, certainly one of the top-five players on this list. Since LeBron James' last season in Miami, Bosh has expanded his shooting to the three-point line and become more adept at guarding centers without sacrificing virtually any of the quickness that allows him to shut down power forwards. His volume has increased and his efficiency inside the three-point line has decreased slightly, but LeBron isn't there to feed him anymore, so y'know.
Of course, the problem is that no one knows how much he'll play anymore, if at all. Blood clots aren't an ACL tear — they're a rare case for an otherwise-healthy 32-year-old to deal with, and we have no guarantee he'll ever play again, or when it could recur if he does. So if Chris can ever get back with a clean bill of health, we know he's still a beast.
20. Jared Dudley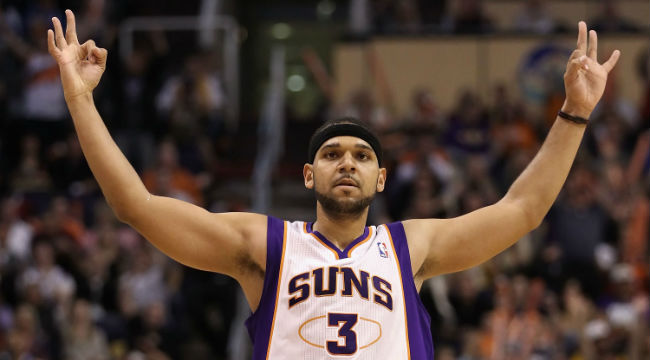 Mercifully, we're past the point where outdated dictates of size forced Dudley into the small forward spot, where he would get roasted day and night on the wing. He's still a minus defensively, but the position has shrunk enough to where he's not getting mauled in the post night after night, allowing his excellent three-point shooting to shine through. Back in Phoenix, where he had some of his best years, Dudley's only a placeholder until Marquese Chriss and Dragan Bender mature, but while he's there, he'll provide excellent spacing for Alex Len and Tyson Chandler to work.
19. Gorgui Dieng
As the Timberwolves' national profile continues to rise, hopefully Gorgui will get some love for his developing, versatile game. He's not the quickest on the pick-and-roll, but he's an able finisher and his jump shot is improving steadily year after year. This past season, it began to creep into efficient territory, and his form definitely suggests it can get even better. On most teams, he would probably be a center, but Dieng and Karl-Anthony Towns can both fill multiple spaces on the floor, rebound well and guard both big men positions capably. Since Towns is going on the center list, Dieng's here. He's not quite quick enough to guard the smaller power forwards on the perimeter, but he's big and long enough to make their lives hell inside.
18. Aaron Gordon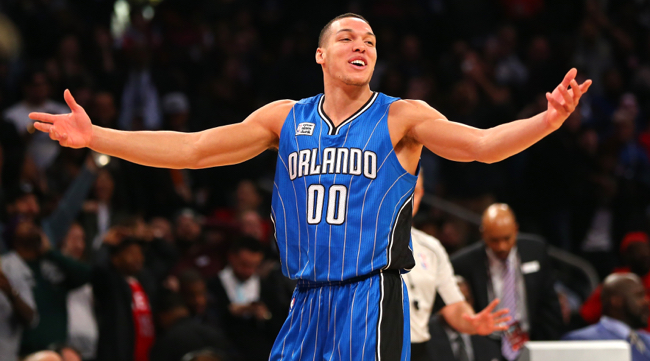 With the Magic's puzzling offseason of stockpiling big men, Gordon will be forced to play at small forward, but screw that — you know and I know that Gordon's a power forward. He's not the biggest guy, but his supernatural jumping ability and decent length will still be there when he fills out a little more and gets more of an idea of what to do on defense. At least in this potentially lost season, Gordon will have plenty of chances to work on his jump shot, which is currently at sub-Josh Smith levels. He'll be 21 this season, and he's no longer just a lump of clay. He's developing a sense for how to leverage his athleticism to be a shutdown defender on the ball. Hopefully his small forward excursion won't come at the cost of learning awareness of his place on the floor and in the defensive scheme.
17. Markieff Morris
Morris is damn near impossible to rank. After his brother Marcus was traded, Markieff completely mailed it in and sowed discontent in the Suns locker room. He had a bit of a turnaround once traded to the Wizards, but it's impossible to discount the fact that he was an active liability when things didn't go his way, too. It can suck to be controlled by a team that puts its own interests above yours, but Morris was one of the most disruptive presences in the NBA. When he's on the court and engaged, 'Kieff has a great face-up game, and he's got a knack for making difficult shots. He doesn't have real three-point range, and he's not big enough to be that great of a defender, but he'll fight for position and track stretch fours pretty well — again, when he's engaged. If he's truly happy in D.C., he has the talent to rise up this list.
16. Ryan Anderson
He might be the worst defender on this list, and his three-point percentage hasn't been elite since 2013-14, but his tenure in New Orleans was marred by injury, both to him and his teammates, and personal tragedy — his girlfriend committed suicide a couple years back, and one of the two people who helped him through that was Monty Williams' wife, who died suddenly last season. The point is, it's easy to see a scenario — say, playing for Mike D'Antoni in Houston — wherein Anderson's shooting jumps back to the point where he becomes one of the most dangerous offensive weapons in the NBA. As it is, his reputation alone will clear out space on the inside for James Harden to penetrate, and he can be a net positive if he can stay healthy enough to keep his shot warm all season.
15. Zach Randolph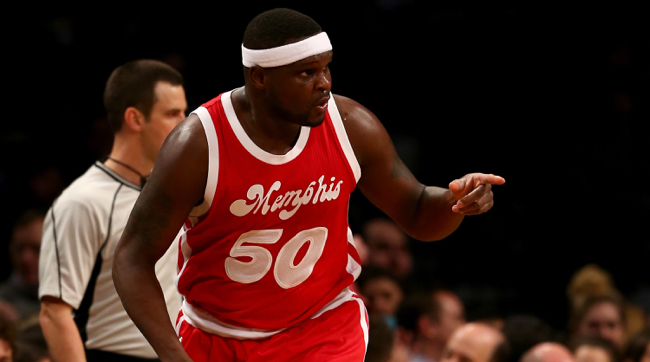 Z-Bo can still eat in the post most nights, but the perimeter shift in the NBA has perfectly coincided with Randolph's natural age decline to make his shortcomings all the more pronounced. He's not quick enough to follow stretch fours at all, and he doesn't have the length or the hops to be a rim protector. The person he's most qualified to defend at this point might just be himself.