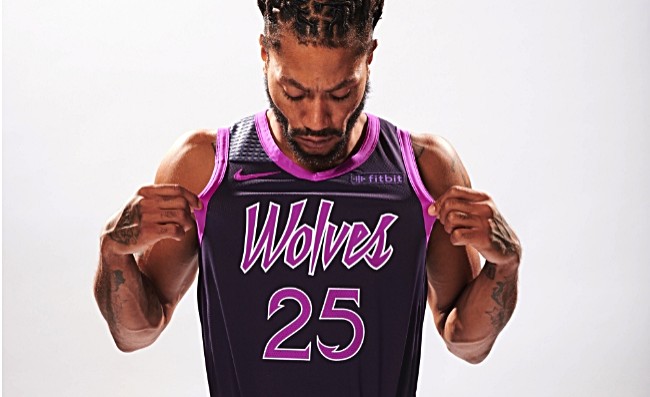 Nike taking over as jersey sponsor of the NBA and overhauling the entire system of how jerseys are selected and designed. The results have been hit and miss, but one of the better decisions they've mad is the choice to have "city" themed jerseys. These alternate jersey styles are meant to represent the location these franchises are in and move away from the traditional home and away style. This is a great way for every city to show something that's personal to them.
For the Minnesota Timberwolves they've chosen to embrace one of the icons of the city. The legendary musician Prince. On Thursday the Wolves revealed their new Prince themed jerseys and oh goodness they are incredible. They're purple because of course they are with Prince, but there's some stunning subtle detail spread throughout the jersey that really makes them work.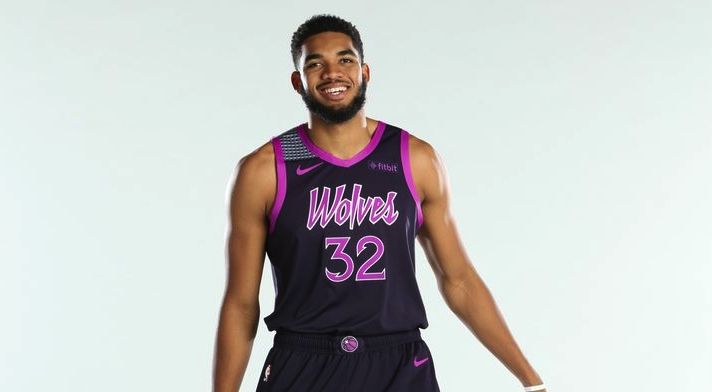 This font selection is absolutely gorgeous and maybe the coolest font use so far in the NBA. The MPLS on the shorts in the same font is a really nice touch and adds a little bit more pop to them which is good, because without it the top would just look way cooler than the shorts and that could create a weird contrast. If it wasn't already clear at how much of this is a Purple Rain tribute then the right shoulder should be the giveaway. It's subtle, but it's an homage to the jacket Prince wore when originally performed Purple Rain.
Prince's estate released this statement along with the announcement of the jersey.
"From a young age, Prince enjoyed basketball – as a player and a fan. From his days playing at Bryant Junior High and Central High in South Minneapolis, through countless pick-up games while on the road with bandmates around the world, he enjoyed the camaraderie and competition of the game. This partnership brings together the city of Minneapolis, and more broadly the state of Minnesota, in an exciting effort to uniquely honor Prince. We look forward to initiatives ahead – both on and off the court – that will extend from this campaign and echo throughout the Twin Cities and beyond. Thanks to the Timberwolves, Nike and the NBA."
What really makes this jersey is the subtlety of everything. Yes, the theming of it is very clear but they went the extra mile and added small details to add a little bit of extra flair without getting too in your face Details and tributes are cool, but Nike easily could have tried to smack everything together in a clearly visible view and created an ugly mess. They went with subtlety and what's resulted is a clean and beautiful jersey. One of the best City jerseys to date.
The jerseys will be available for the public to purchase on Nov. 8 at 11 p.m. on the Timberwolves' Team Store.