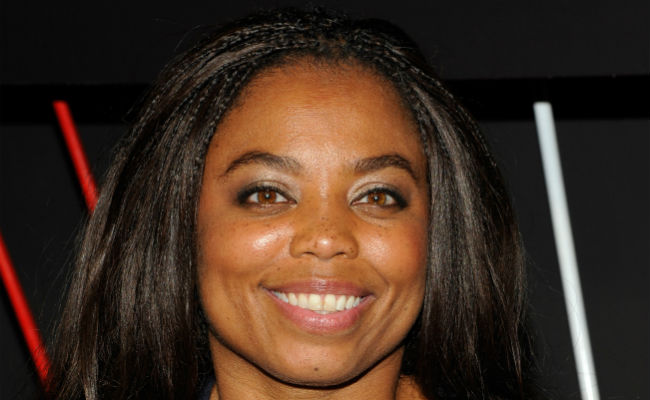 The White House called ESPN "hypocritical" on Friday, noting that the network still employs someone who called Donald Trump a "bigot" and "white supremacist" in Tweets earlier in the week.
White House press secretary Sarah Huckabee Sanders commented on the controversy for the second time this week, accusing ESPN of having a double standard for its conservative and liberal employees in what they're allowed to say on and off the air.
'The Six' edition of SportsCenter that Hill hosts with Michael Smith is not intentionally political according to the pair, but various conservative voices and now the White House itself have taken exception to Tweets and other statements she's made off the air.
On Friday morning, Trump himself criticized the sports network in a tweet, saying that ESPN should "apologize for untruth." Later in the day, Sanders was asked by a reporter during a briefing if Trump would apologize himself, namely for fueling the notion that former president Barack Obama was not born in the United States.

According to Mediate, Sanders didn't answer the question and instead pivoted to suggest that ESPN fire Hill.
"They should hold anchors to a fair and consistent standard," said Sanders. "This is clearly a political statement, they should be consistent in whatever guidelines they have set themselves in that front."
The spokesperson was pressed about whether the White House officially wants Hill to be fired. She had previously called the tweets a "fireable offense" earlier in the week.
ESPN has yet to fire or punish Hill in any way, though reports surfaced on Thursday that the network considered replacing her on air until other potential anchors refused to take her place. She's appeared on television as scheduled the rest of the week.