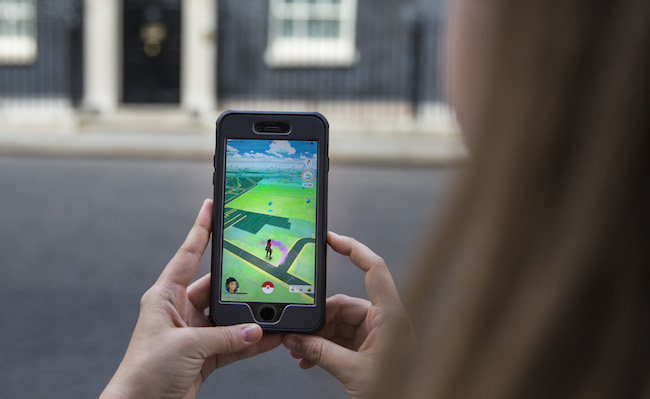 As you may have noticed, it's become mandatory to talk about all things Pokémon Go. Even if you're having a conversation about stuffed crust pizza, it'll somehow magically morph into Pokémon Go chatter. That's just the way it is at the moment. To be fair, when a game has its name attached to arrests, surprise discoveries, bakery pricing tiers, breakups and the occasional unleashing of cyberdemons, it's hard not to be intrigued by this obsession. Now we've reached the "breaking into a zoo" portion of Pokémon Go madness.
Columbus NBC affiliate WCMH reports that two people were arrested and charged with criminal trespassing for some unauthorized Pokémon Go action at the Toledo Zoo. Robin Bartholomy, 25, and Adrian Crawford, 26, hopped the zoo fence at 2:30 a.m. and played the game inside the attraction. Aside from the whole trespassing thing, that sounds like a lovely way to spend the evening. Police ended up arresting the pair by the tiger exhibit and the two would later be released on their own recognizance.
WTOP dug up a Facebook post from Bartholomy on Sunday that proved to be oddly prophetic.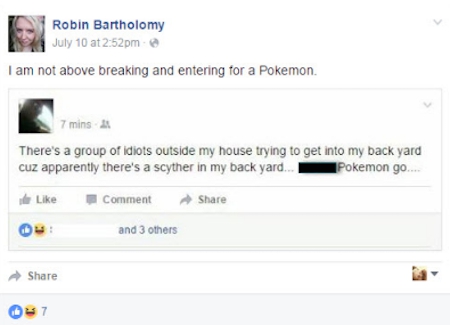 Sadly, there's yet to be a location-based augmented reality mobile game that takes place in the world of the CBS series Zoo. Fix this, Nintendo!
(via WCMH)