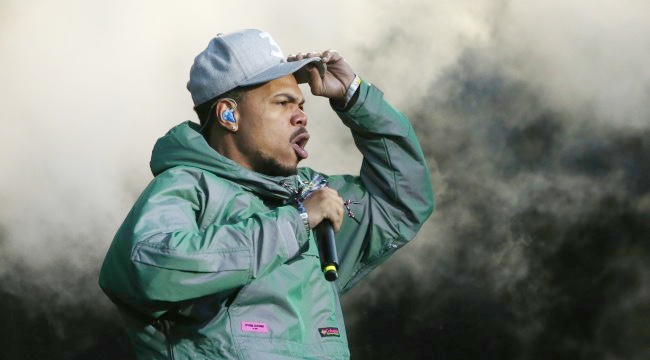 Chance The Rapper believes that the spate of bombings currently terrorizing the Austin, TX area are targeted at people of color and wants his followers to pressure their leaders to do something about it.
"Someone is serial murdering Black and Latino men and women in Texas right now," he tweeted earlier this morning. "One of them was just a boy. Hold your leaders accountable. Even if you aren't from Texas, your elected officials should be talking about this."
Chance's tweet reflects a belief among some Twitter users that the mainstream news media is deliberately ignoring this story because the first three victims were Black and Latino. While this belief isn't strictly true, the fact that many of the victims have been people of color hasn't been highlighted in much of the coverage, and some stories have even called the violence random.
Chance has long been outspoken about issues of community support and holding elected officials accountable. He's popped up at town halls to address education reform, and has called out the President's rhetoric in the past. He led a voting drive in 2016 and his political involvement has been so notable that some have even tried to push him to run for mayor of Chicago.
There have been five bombings in Texas so far within the last two weeks, with another bomb threat even forcing The Roots to cancel a SXSW show and the latest taking place earlier this morning. Police believe the bombs to be the work of one serial bomber and are looking for leads as to the bomber's identity and whereabouts.