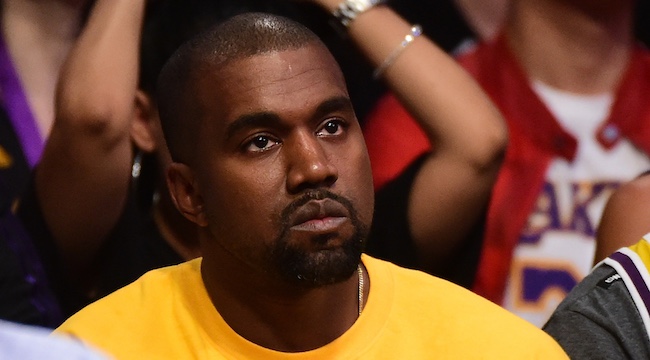 Last night, Kanye West and Tekashi 69 were at a rented $80 million estate in Beverly Hills, with Nicki Minaj expected to show up later, filming a video for a song from Tekashi's upcoming album featuring both artists. However, things turned sour, as TMZ reports that the building was shot at in an apparent drive-by shooting.
Police received a call about the incident at 10:25 PM last night, and there were reportedly eight shots fired. One shot went through a bedroom window, but thankfully, nobody was hurt. Understandably, it was also reported that Kanye left the set immediately. Police say they are currently investigating surveillance footage. Neither Kanye, Tekashi, nor Minaj have yet to publicly address the incident.
This isn't the first time that Tekashi has dealt with a shooting in the past few weeks: The rapper was at dinner in New York after an October 26 sentencing in which he was given an extra four years of probation after he faced charges of unlawful use of a minor in a sexual performance. While there, his bodyguard, who was positioned outside of the restaurant, was reportedly shot four times. The body guard was transported to a hospital, and was in stable condition following surgery.