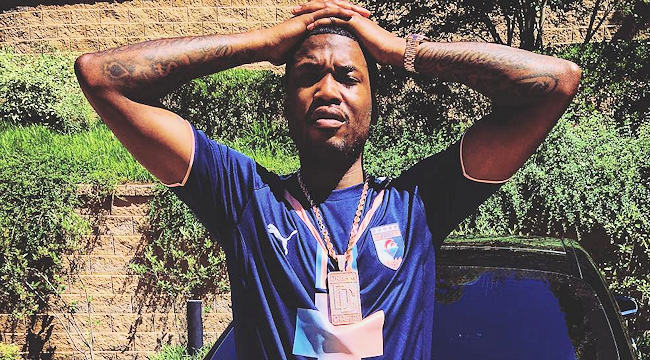 It looks like Meek Mill won't be getting off the hook for his 2-4 year prison sentence after all. Today, gossip blog Fameolous.com tweeted out what appear to be pages from a court document signed by Judge Genece Brinkley denying Meek's request for appeal after allegations of impropriety by Judge Brinkley, who handed him the lengthy prison order after he was arrested for violating probation late last year. The tweet was later corroborated by criminal justice reporter for Philadelphia Inquirer, Julie Shaw.
The document addresses those allegations as well as giving the reasoning behind the 2-4 year sentence and why the court did not feel that the sentence was excessive. The document notes that Brinkley "noted… that defense counsel's argument that Defendant was turning the corner was the exact same argument that prior defense counsel made at the last hearing in February 2016."
With regards to allegations that Meek's defense made against Brinkley, the judgment also states that due to the lack of evidence that any private conversation regarding Brinkley insisting on a shout out and a Boyz II Men tune ever took place, that alleged conversation could not be used as grounds for a recusal. One line that was especially emphasized in the document reads, "The court has repeatedly told Defendant that he cannot demand special treatment just because he has chosen to be an entertainer."
Finally, the document closes by stating that "the sentence imposed was not manifestly excessive and this Court stated sufficient reasons on the record to support a state sentence of 2 to 4 years." One detail that is not mentioned in the document is the reported "do not call" list kept by the Philadelphia D.A. which contains the name of Meek's original arresting officer.