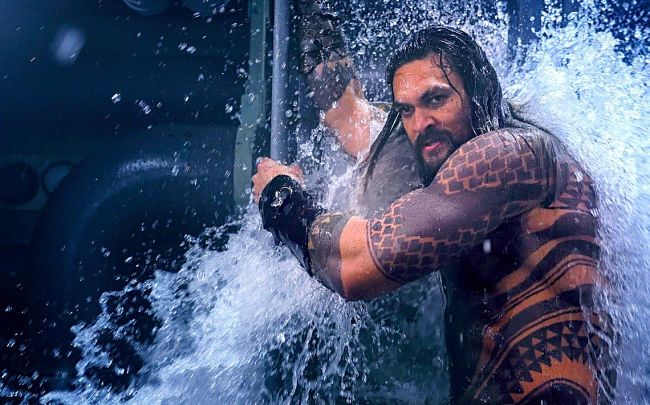 Jason Momoa made his DC Extended Universe debut in Batman v Superman: Dawn of Justice, but don't expect to see the Dark Knight and the Man of Steel (or Wonder Woman, Cyborg, and the Flash) in Aquaman. In an interview with Entertainment Weekly, director James Wan revealed that Khal Drogo's aquatic adventure with Nicole Kid(aqua)man will be a Justice League-free zone.
"I wanted to keep the story to the world of Aquaman and not have to worry about what other characters are doing in their films and how that would affect us," The Conjuring filmmaker said. "I just thought the simplest way was to keep it clean — keep it simple and let it be an Aquaman story."
"I told them I understand and respect that it's part of a bigger universe but at the end of the day I have to tell the story I want to tell, and I want to develop the character as well. It was something the studio was respectful about… In my movie, he starts off one way and becomes very different by the end. It's a classic hero's journey. I equate our story to The Sword and the Stone, it's a very Arthurian story about a journey to becoming king." (Via)
Of the five films in the DCEU so far, three have featured Ben Affleck's Batman. In what's probably a TOTAL COINCIDENCE, the outliers — Man of Steel and Wonder Woman — are the only movies with a Rotten Tomatoes score above 50 percent. Wan (and any DC director who makes a standalone entry) might be onto something here. Aquaman comes out on December 21.
(Via Entertainment Weekly)