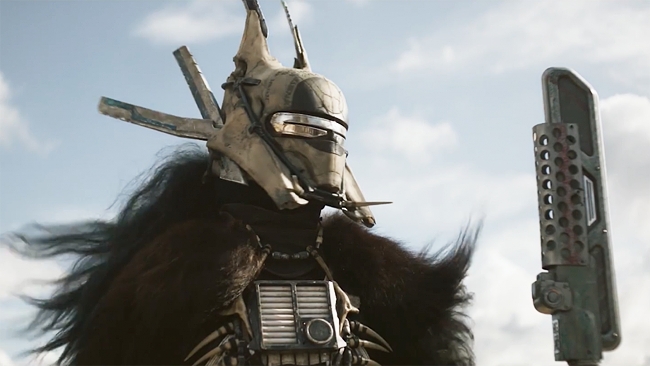 WARNING: Spoilers for Solo: A Star Wars Story ahead
While Solo: A Star Wars Story is disappointing fans at the box office, it still has plenty of cool and exciting bits of Star Wars lore to enjoy. Plenty of bits of the original Expanded Universe are now in the official canon for the film series, including some small nods to the original Han Solo and Lando Calrissian novels, the character's time with the Empire, his first meeting with Chewbacca, and the Cloud Riders from the original Marvel comic series.
Even if it doesn't work as an origin story for Han Solo, it still has a lot to love. One of those things is the leader of the Cloud Riders, Enfys Nest, one of the surprises of the film and one that it turns out draws influence from Game Of Thrones according to Jon Kasdan.
The screenwriter for Solo and son of longtime Star Wars scribe Lawrence Kasdan was asked on Twitter who to thank in the creation of Nest in the film. His response was Maisie Williams and her performance as Arya Stark on Game Of Thrones:
She didn't get a lot of time to get revenge on screen, but you can get a glimpse at what it might look like if Arya Stark was given her own group to lead in a Westeros rebellion. It also makes you wish there could somehow be speeder bikes in Game Of Thrones, but there are dragons. Maybe we could let Arya ride on a dragon in the final season and burn up a bunch of zombies and mercenaries before taking care of Cersei Lannister.