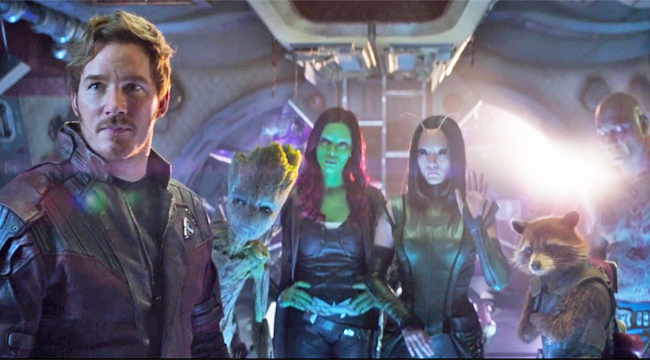 [Spoilers for Avengers: Infinity War below]
After Avengers: Infinity War dominated the box office for a second week, folks are still looking for answers, mainly regarding whether the characters' fates were final or not. Subsequent declarations from the film's writers and multiple actors who portrayed beloved characters seemed to reinforce that the ending was "real," and Guardians of the Galaxy director James Gunn is now here to twist the knife again.
As most comic book-loving moviegoers are aware of by now, Groot was one of the unlucky characters who fell prey to the realization of Thanos' genocidal plans. As Groot began to disintegrate, he said something to Rocket, who was completely devastated not only by losing his fellow Guardian but also by what he was told. And as it turns out, "I am not Groot" was not what tore Rocket up — Gunn revealed on Twitter what Groot really said:
Given that the original Groot died at the end of the first Guardians of the Galaxy, and Rocket managed to salvage a Groot twig, which grew into Baby Groot in the second film and the petulant Teenage Groot seen in Infinity War, Rocket truly was watching his son die. And he may not have known that Groot felt that way prior to that moment, which is yet another emotional gut punch to make audiences wonder whether there can possibly be good news when the next Avengers movie hits theaters. Only one year left to go, guys.