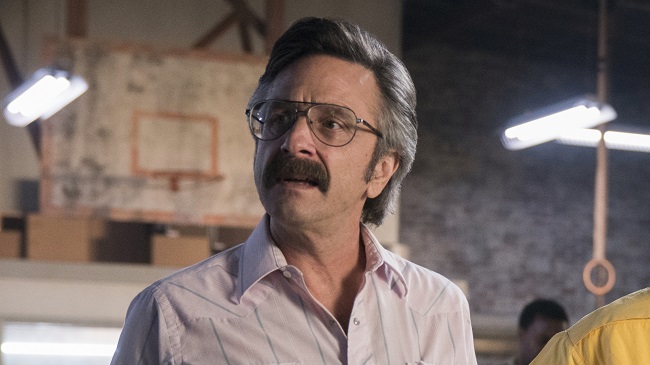 Between GLOW's Sam Silva and the popular WTF podcast, comedian and actor Marc Maron long ago became one of the the entertainment industry's many titans. Thanks to writer-director Todd Phillips and actor Joaquin Phoenix's upcoming low-budget Joker movie, however, the 54-year-old performer very well may enter the ever-expanding realm of comic book movies. That's because, according to Variety, Maron is currently in talks to join Phillips and Phoenix's intimate character study of the titular Batman villain, and how he came to be.
Per the trade publication's report:
According to sources, Maron would be portraying a booking agent on Robert De Niro's talk show who plays a part in booking Phoenix's character, and eventually causing him to go mad and become the Clown Prince of Crime.
In cast you haven't been following along, Warner Bros. officially announced the rumored project's existence earlier this month. Not only is it going to be titled Joker, but the movie is also already slated for an October 4th, 2019 release date. What's more, the aforementioned De Niro has officially been tied to the film, as has Deadpool 2's Zazie Beetz and acting legend Frances Conroy. In other words, should Maron decide to take the role of De Niro's character's booking agent, who invariably causes the Joker's downward spiral, then he'll be in good company.
(Via Variety)