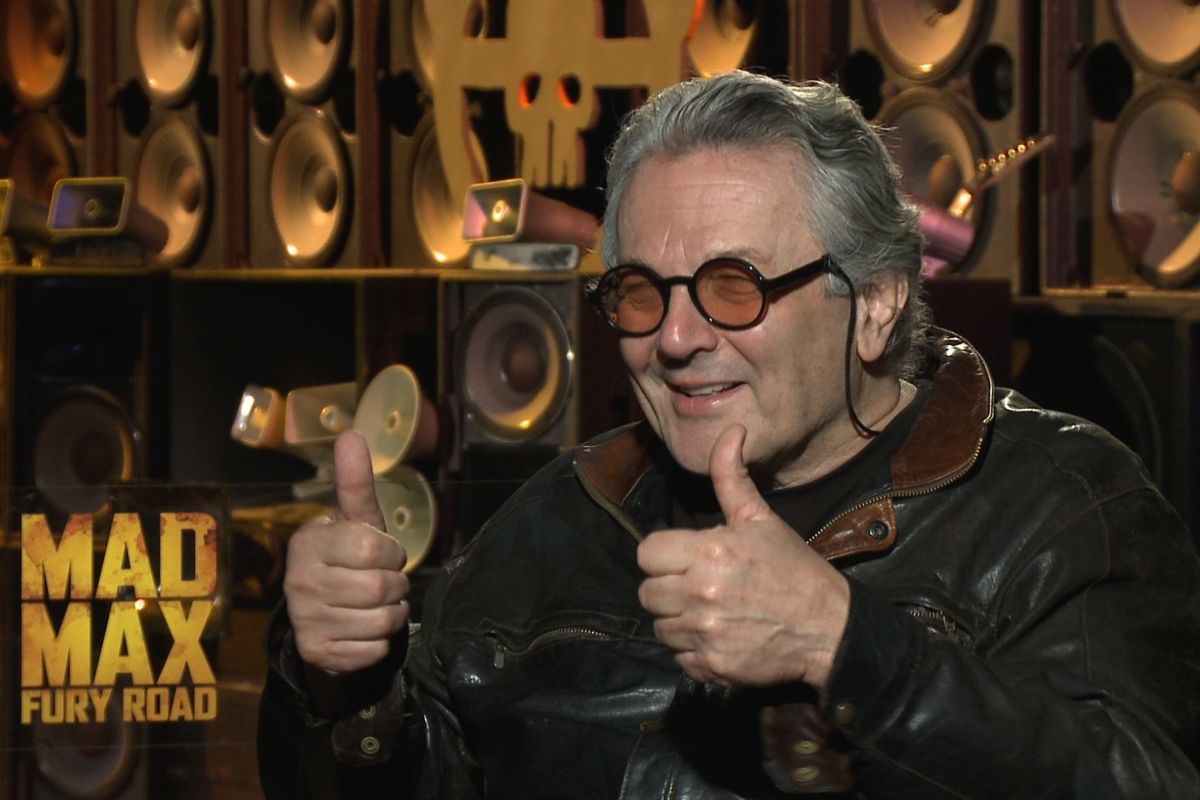 It's been long unclear when or even if we're getting a follow-up to Mad Max: Fury Road, the fourth in the apocalyptic road rage franchise that used to star Mel Gibson. But there's a possibility that it may be delayed: George Miller, mastermind behind the series and the only person who should be anywhere near a Mad Max movie, has his heart currently set on making a movie about a genie.
According to The Hollywood Reporter, the Oscar-nominated filmmaker is shopping around Three Thousand Years of Longing, also known as Djinn. The only details we know are that it's an epic romance, it involves a genie, and, gleaning from the alternate title, it will probably involve culling from Islamic mythology.
Miller is an ever-unpredictable auteur, who blasted onto the film scene with 1979's Mad Max, its high-octane sequel alternately known as Mad Max 2 and The Road Warrior, plus its threequel Mad Max Beyond Thunderdome. A filmmaker with a peerless gift for kineticism, he took his skills to Hollywood, where he… adapted John Updike. His take on The Witches of Eastwick had little to do with the novel, but it still showed off his gift for camera movement and a newfound love for special effects.

It was then that the man who brought us a chase sequence involving Tina Turner produced a disease drama (Lorezno's Oil). And then a film about a talking pig. He didn't direct Babe, but he did personally handle its infinitely darker (and sometimes super exciting) sequel, which at least earned Gene Siskel's pick for film of 1998. Before he convinced Warner Bros. to give him $100 million and send him, Tom Hardy, and Charlize Theron off to the desert with a fleet of vehicles he would destroy, he also made not one but two Happy Feet films, about dancing, singing penguins.
Miller is now 73, so please, whoever he pitches this project to, give him the money quickly so he can make it, then give him even more money so he can do another Mad Max, and then perhaps another one after that, and maybe a Furiosa spin-off, if that's cool.
Or he can make them in whatever order he wants — long as he's making more movies. Miller is one of the most gifted and unique creators of moving images in the history of the medium, and he's only ever directed nine features — and we're not even including his bonkers section of 1983's Twilight Zone: The Movie.
(Via THR)