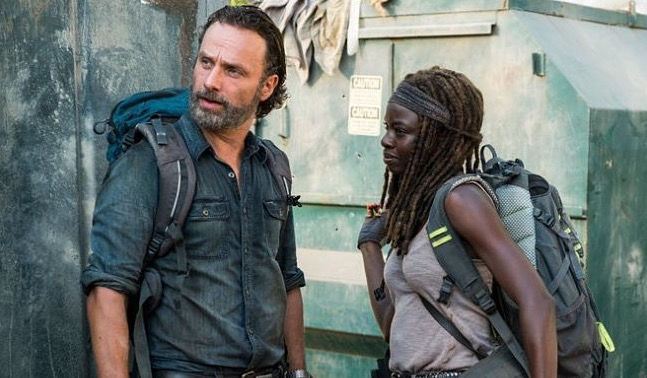 For Rick, Daryl, and Carol, the world has been overrun by zombies for only ("only") 600-something days. But for us, the loyal The Walking Dead viewers, it's been eight years and soon-to-be nine seasons. The AMC series has no intention of calling it quits any time soon, either. While speaking at the Goldman Sachs Communacopia Conference (it's where all the most exciting television news breaks) earlier this week, AMC Networks CEO Josh Sapan confirmed that he wants the Walking Dead universe, which already includes the original series, Fear the Walking Dead, and a future spin-off, to extend another 10 years, and hopefully a lot longer. The show's logo will have turned to dust by then.
Asked about the weaker ratings for AMC hit show The Walking Dead, Sapan argued the popular series was more of a franchise. "The Walking Dead is a universe…and we have a plan to manage over the next decade, plus. That plan is a careful plan to respect the world of the fans of that world," he argued, as Sapan pointed to Fear the Walking Dead as an extension of The Walking Dead franchise. (Via)
Sapan said something similar last year, when he assured Wall Street analysts that he doesn't take the use of the word "franchise" lightly. "It's not a sloppy or casual word. We've studied the best," he added. "Some have been around 30, 40, 50 years. We have a chance for a lot of life in the franchise."
In other words: The Walking Dead wants to be The Simpsons of zombie shows.
With Rick and Maggie leaving, maybe Zombie Shakespeare can join the cast.
(Via The Hollywood Reporter)