The beauty of Scotch whisky is that it doesn't have to cost you a fortune to enjoy. There are plenty of modestly priced (in the grand scheme of things) bottles that absolutely rock. In fact, some great Scotch whiskies are priced under $50. The best part? You can usually find these lower-cost gems on the shelf around the country without too much effort.
These are all wins, folks.
For this list, I've pulled 10 of the best Scotch whiskies available right now and ranked them. This is very straightforward. Is the whisky good? Does it cost between $40 and $50? Yes to both? Good, it's on the list!
When it comes to ranking these bottles, I'm going off taste alone. There's a good mix of blended whiskies (a mix of single malt and grain whiskies) and single malts below. They all offer something a little different (some are peated and smoky, some are unpeated and sweet) so find the tasting notes that speak to you and then click that price link to get a bottle of your own.
Let's dive in!
Also Read: The Top 5 UPROXX Scotch Whisky Posts of The Last Six Months
10. Ballantine's Blended Scotch Whisky Aged 12 Years
ABV: 40%
Average Price: $44
The Whisky:
Ballentine's is a classic grocer-turned-whisky-maker, a tried and true Scottish tradition. In this case, the whisky in the bottle is built from 50 different grain and single malt whiskies that are at least 12 years old. Once those barrels are vatted, the whisky is proofed down to a very accessible 80 proof.
Tasting Notes:
Nose: There's a nice mix of fresh honey and lush vanilla on the nose next to hints of sweet oak and soft malts.
Palate: The palate leans into the honey with a creamy edge as short hints of wildflowers balance against vanilla creaminess, a touch of holiday spice tied to the malts, and a nice dose of that sweet oak with a lightly charred sense.
Finish: The finish is short and sweet and balances that vanilla and honey cream against florals and lightly spiced malts.
Bottom Line:
This is quintessential blended scotch. The flavor profile is broad but offers real depth. That all said, this is all about mixing up a good cocktail more than sipping — though it's fine on the rocks.
9. Speyburn Arranta Casks Single Malt Scotch Whisky
ABV: 46%
Average Price: $45
The Whisky:
Arranta translates to "bold" and this whisky leans into that. The hot juice is aged for an undisclosed amount of time in first-fill ex-bourbon casks (that means this whisky was the first thing to go into those casks after they were emptied of bourbon). Those barrels were then vatted, proofed, and bottled without filtration.
Tasting Notes:
Nose: Pear candy and honey lead the way on the nose toward woody spices, light leather, and a hint of sour apple skins and stems.
Palate: The palate is sweet and malty with a drive from pear flesh to pit, skin, and tree with floral honey and wet coconut leading to a hint of creamy vanilla sauce dusted with cinnamon, nutmeg, and allspice.
Finish: The end leans into pears soaked in honey and nutmeg with a hint of old porch wicker and worn leather gloves on the finish.
Bottom Line:
This is a nice, fruity whisky that leans ever-so-slightly toward mild bourbon notes, making this a good bridge between the two styles. Still, you're going to want to focus this on cocktails.
8. The Famous Grouse Smoky Black Blended Scotch Whisky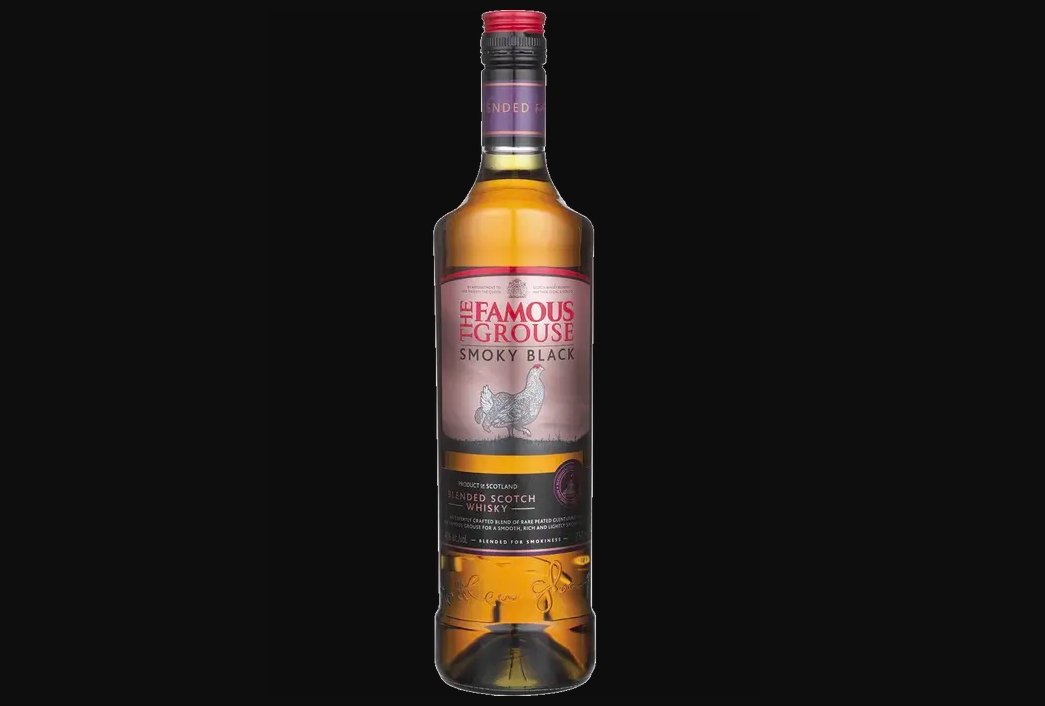 ABV: 40%
Average Price: $42
The Whisky:
This version of Famous Grouse is built on a foundation of rare Highland whisky. Glenturret peated single malt is at the core of this blend. That's special in that Glenturret doesn't really make peated malts — save for the whiskey that's in this blend.
Tasting Notes:
Nose: Like all Highland peaties, this whisky has a balance of smoke and sweetness from the first nose. Imagine damp campfires, falling leaves, and honey cut with woody winter spices.
Palate: There's a hint of cedar that feels like it was soaked in dark rum and then set on fire. As that fire dies down, you're left with dried fruits, dates, and a spice cake that leans into cloves and licorice root.
Finish: The end is fairly long and revels in the soot of that burnt cedar box as an old rum note sneaks back in with more raisins and spice.
Bottom Line:
This is pretty easy-going all things considered. It's not overly peaty or smoky but there are notes there. Overall, this makes a good base for a smoky cocktail.
7. Johnnie Walker Double Black Blended Scotch Whisky
ABV: 40%
Average Price: $41
The Whisky:
This is basically Johnnie Walker Black — a slightly peaty blend of over 40 whiskies from around Scotland — that's been casked again in deeply charred oak barrels for a final maturation. The idea is to maximize that peat and amp up the Islay and Island whiskies' smokiness.
Tasting Notes:
Nose: Clove-forward spice and billows of softwood smoke — think cherry and apple — greet you on the nose.
Palate: The palate has a vanilla creaminess that's punctuated by bright apples, dried fruit, and more peat that leans more towards an old beach campfire than a chimney stack.
Finish: The spice kicks back in late, warming things up as the smoke carries through the end with a nice dose of oakiness, fruitiness, and sweet vanilla creaminess.
Bottom Line:
This a nice yet easy peated whisky over a lot of ice. The peat is dialed back a bit but does have a distinct ashiness to it. Overall, this is excellent in highballs with a dry and maybe floral-herbal accent or in a cocktail with some citrus.
6. Compass Box Glasgow Blend Scotch Whisky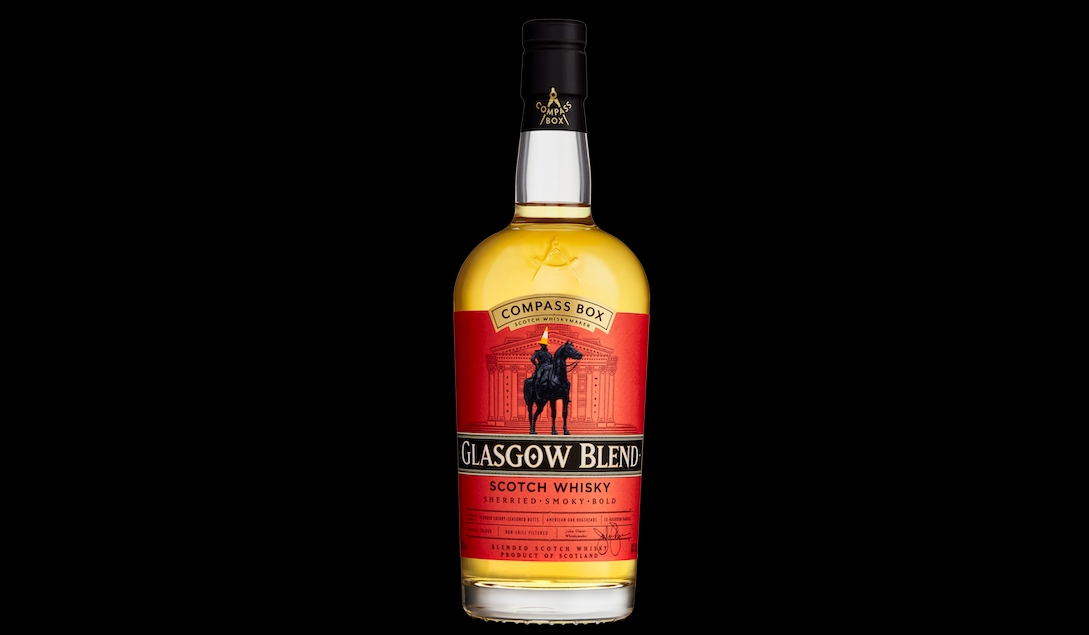 ABV: 43%
Average Price: $40
The Whisky:
This expression is a marrying of whiskies from all over Scotland. 65% of the blend comes from single malts from a "distillery near the town of Aberlour," Laphroaig, and Clynelish. The rest is part Highland malt blend (from the Glen Moray, Tomatin, and Balmenach distilleries) and a grain whisky from Cameronbridge distillery. Those whiskies were barreled in sherry and bourbon casks with a French oak barrel thrown in too.
Tasting Notes:
Nose: The nose draws you in with this subtle peaty malt that feels more kissed by a hint of smoke than drowned in it in a malting room with a hint of stewed stone fruit.
Palate: The first sip is "malty scotch!" That then leads to dry straw, very mild plum, the memory of opening up a bag of charcoal, and almond shells.
Finish: You're left with a slightly sweet straw and a buzzing maltiness that is more reminiscent of a cleaned-out fireplace than "smoke."
Bottom Line:
This is just good. It works as a solid mixer or on the rocks pour.
5. Ardbeg Wee Beastie Islay Single Malt Scotch Whisky
ABV: 47.4%
Average Price: $45
The Whisky:
This expression from Ardbeg was first released back in 2020 and instantly became a mainstay of the line (especially for bartenders). The hot juice is aged for only five years in both ex-bourbon and ex-oloroso sherry casks before marrying for the final product. The idea is to give a sense of the quality of the peaty whisky from Port Ellen's malting house without too much wood influence.
Tasting Notes:
Nose: This is a little abrasive on the nose with alcohol soaking through dried berries and raisins next to a hint of pear candy, woody vanilla, and dried dirt.
Palate: The palate has a hint of smoked plums that leads directly into pear candy with a touch of smoked pork belly buried in BBQ ash.
Finish: The finish is a mix of hot asphalt and soft pear tobacco with a thin layer of salt water calming everything down.
Bottom Line:
This is a great peated whisky to mix cocktails with. As a sipper, it's a little rough around the edges.
4. The Singleton Single Malt Scotch Whisky 12 Years Old
ABV: 40%
Average Price: $45
The Whisky:
This single malt from Diageo is a great gateway to good single malt. The juice is aged for 12 years — mostly in ex-bourbon barrels and a few ex-sherry cask-matured whiskies — before it's cut with that iconic Speyside water and bottled.
Tasting Notes:
Nose: This is a delicate sip of whisky that leans into notes of dried florals and sweet fruits counterpointed by spicy oak and worn leather.
Palate: The palate lets the spice amp up a bit while the fruit touches on both orange oils and orange blossoms with whispers of bourbon vanilla, dried fruits, and fresh honey.
Finish: The end really holds onto that lightness while fading fairly quickly, leaving you with a cedary leather, more of that sweet fruit, and almost creamy vanilla.
Bottom Line:
This is soft and graceful with a bright and fruity disposition. Overall, this works best in cocktails like a Penicillin, but it's perfectly fine on some ice too.
3. Highland Park Single Malt Scotch Whisky 12 Years Old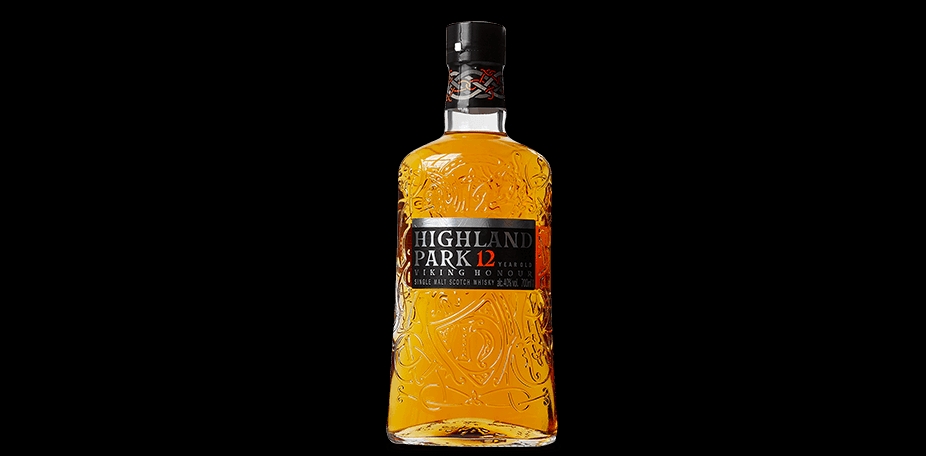 ABV: 40%
Average Price: $49
The Whisky:
This is a pretty unique whisky. The distillery is located in Scotland's far north Orkney Islands. The whisky in the bottle is a classic peaty single malt that spends 12 years maturing in European and American oak, both of which were seasoned with sherry. The whiskies are then married and proofed down to a very accessible 40%.
Tasting Notes:
Nose: There's a real sense of rich and almost rummy holiday cake full of dark spices, dried fruits, candied citrus, and nuts with a hint of smoke.
Palate: A touch of fragrant honey arrives to smooth out the texture while adding sweetness.
Finish: That smoke pops back in on the finish but it's more like a chimney smoke from a house a few doors down on a snowy day than a funky peaty smoke from a bog.
Bottom Line:
This is a lovely blend of deeper fruit/citrus flavors with dark peatiness. There's a sweetness that ties it all together and makes this a great whisky to have on hand for cocktails or sipping over some rocks.
2. Chivas Regal Mizunara Blended Scotch Whisky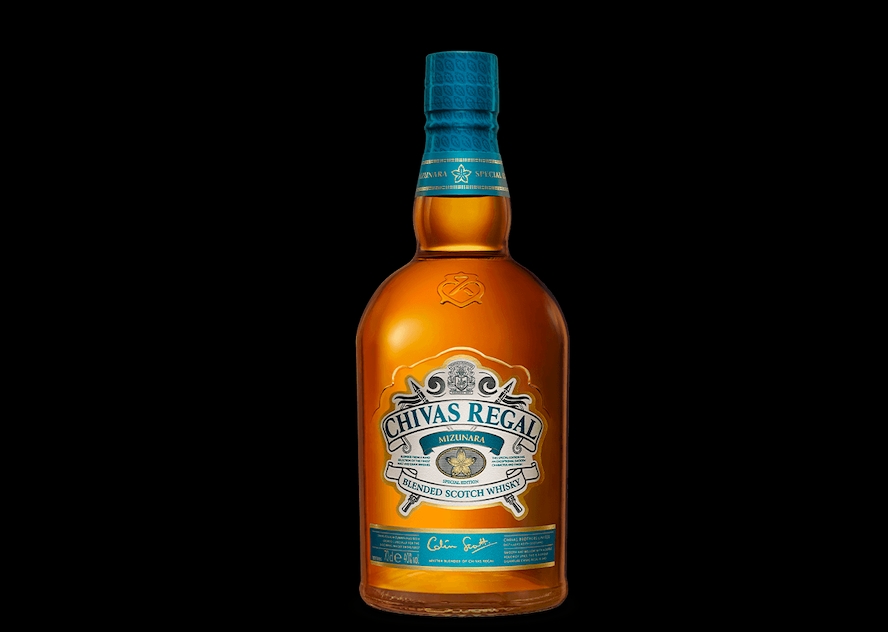 ABV: 40%
Average Price: $43
The Whisky:
Chivas is renowned for its iconic blended whisky. This expression — originally created for the Japanese market and released in the U.S. in 2019 — adds a unique dimension to the classic blend. A portion of the whisky is finished in Japanese Mizunara casks, adding a layer of nuanced flavors to the standard Chivas.
Tasting Notes:
Nose: Caramel and dark dried fruits mingle with tasty pears, soft orange zest, a touch of leather, fresh and floral honey, and maybe some old oak staves on the nose.
Palate: The palate has a dash or two of winter spice next to walnuts and honey-soaked raisins with a hint of sunburnt heather and wildflowers.
Finish: The finish lets the spiciness warm the palate as pear and leather fade through the end.
Bottom Line:
This is probably the best "on the rocks" whisky on the list.
1. Glenmorangie Quinta Ruban Highland Single Malt Scotch Whisky Aged 14 Years
ABV: 46%
Average Price: $46
The Whisky:
Glenmorangie's 14-Year expression spends 10 years resting in used American oak casks. Those barrels are vatted and the whisky is re-barreled into Quinta Ruban port wine casks from Portugal for another four years of mellowing before batching, proofing, and bottling as-is.
Tasting Notes:
Nose: The nose draws you in with a sense of burnt orange layered into dark chocolate and then melted over a singed marshmallow with a hint of malted vanilla cookie tying it all together.
Palate: That dark chocolate drives the palate with a hint of waxiness and woody winter spice next to whole black peppercorns, fresh tangerine, and a whisper of mint chocolate chip ice cream.
Finish: The dark chocolate, woody spice, bright orange, and sharp spearmint all collide on the finish with a sense of soft malted sweetness and faint old oak staves.
Bottom Line:
Delicious. It's perfect neat, on the rocks, or mixed into your favorite whisky cocktail.