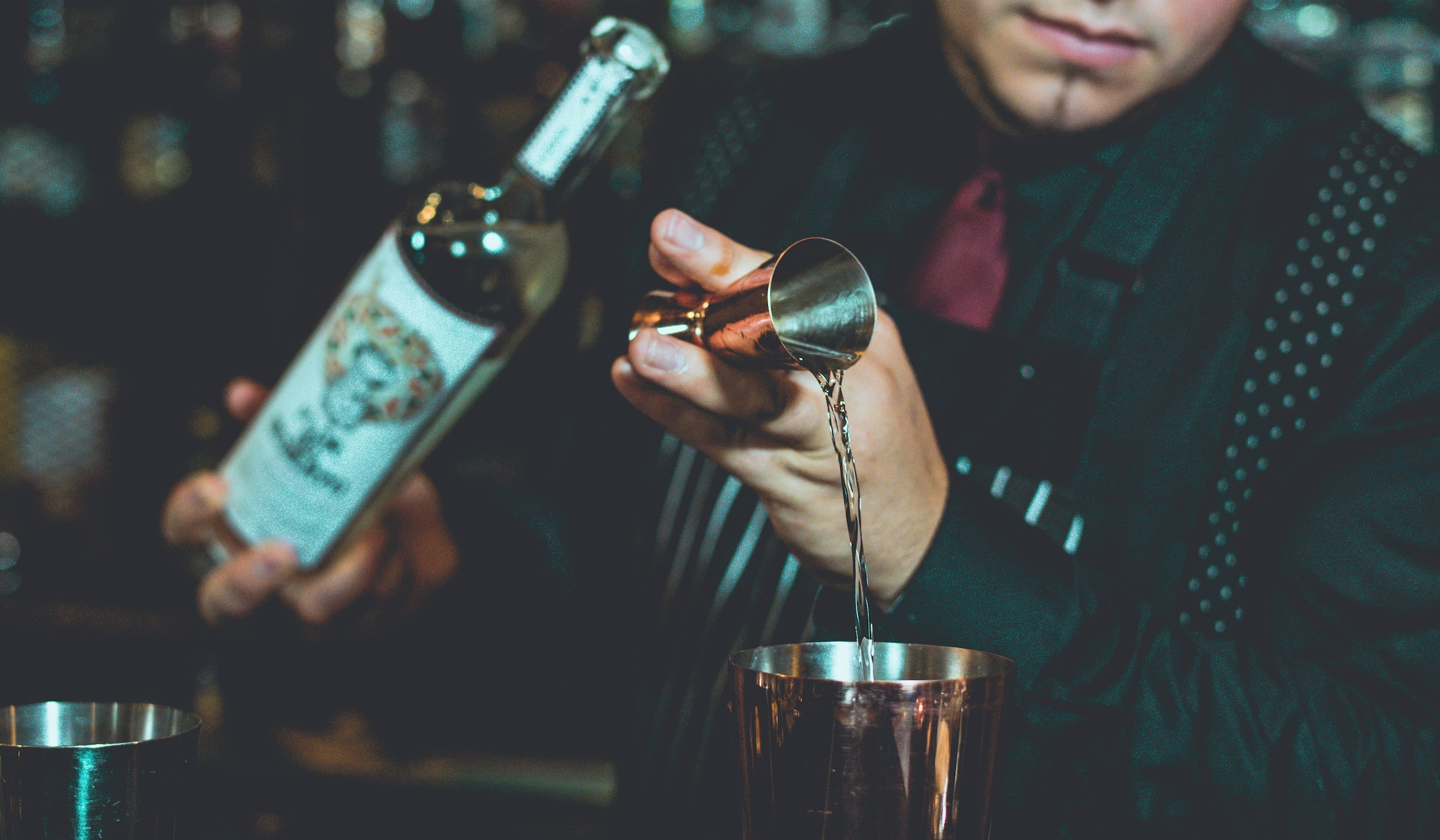 Oh, tequila. We love you. We love you when you're affordable. We love you when you're expensive. We love you in bars and we love you backing a beer. We love your craft and your nuance.
The most popular native spirit of Mexico (sorry mezcal), tequila is made from distilling the juice from the blue agave plant. Like Cognac — which is only made in the area around Cognac, France — tequila can only be produced in the state of Jalisco (and smaller quantities in a few other states), in the area around the city of Tequila. It can be enjoyed straight, in shot form, with lime and salt (and a chaser of sangrita if you're truly authentic), or in a cocktail, like the famous margarita.
Ol' Jimmy Buffet's favorite cocktail is made with tequila, lime juice, simple syrup, and triple sec. Sometimes it's served as a regular mixed drink and other times it's served as a frozen drink in the vein of the frozen daiquiri or pina colada. But, if you truly want to embrace the tequila spirit, you'll progress past the basic margarita. There's a whole world of tequila-based cocktails awaiting you.
Check out some of the best below:
Tequila Sour
This cocktail is very similar to the classic whiskey sour with lemon juice and simple syrup. The only real difference is that this drink contains tequila instead of the usual whiskey, but flavor-wise that's a significant shift.
Malcolm Lowry
This drink — named for the British writer and poet — is made up of tequila, rum, triple sec, and lemon juice. It's all shaken and strained into cocktails glass just as the writer of Under the Volcano would have wanted.

Tequila Daisy
The Tequila Daisy is similar to some of the other cocktails on this list — in that it has very few ingredients in an effort to let the tequila shine. This cocktail contains the aforementioned tequila as well as Grenadine, muddled fruit, sugar, lemon juice, and club soda. It's light, airy, and every bit as refreshing as your marg.
Tequila Smash
One of the more popular cocktail styles in the last few years is the "smash." This version uses tequila as the main ingredient along with muddled fruit, an herb (often basil or mint), and various other ingredients depending on the recipe.
Paloma
If the margarita is the top dog of the tequila-based cocktail world, then the Paloma is a close second. This refreshing cocktail is made with tequila, grapefruit juice, lime juice, sugar, and club soda. Another bright, light cocktail perfect for the heat.
Firing Squad
This classic cocktail's origins can be traced back to the 1930s. But, the combination of tequila, lime juice, grenadine, and Angostura bitters is still popular today.
El Diablo
The El Diablo is aptly named because it's got plenty of kick. More or less the Mexican alternative to the Moscow Mule, the El Diablo is made with tequila, lime, crème de cassis, and ginger beer.

Tequila Sunrise
This simple, delicious cocktail made up of tequila, grenadine, and orange juice has been around since the 1930s. But, it gained in popularity when the Rolling Stones spent so much of their 1972 tour drinking the cocktail that people began calling it the "Tequila Sunrise Tour".
Tequini
Obviously, the martini is one of the most well-known cocktails ever created. It's simple, elegant, and a favorite of James Bond (so you know it's good). But what if you inserted tequila into the recipe instead of the usual gin or vodka?
That's where the tequini comes in. On top of the usual vermouth, the drink also contains orange bitters and lemon zest.
Rosita
This rather straightforward cocktail is made with a combination of tequila, sweet vermouth, dry vermouth, Campari, and Angostura bitters. All you need to do to create this explosion of flavors is add all the ingredients to a mixing tin with ice, stir, and strain into a glass.
Acapulco
Tequila, like rum plays nice with fruity, tropical flavors. That's why the Tequila Sunrise works so well and it's exactly why the Acapulco is so delicious. Instead of orange juice, it's made with tequila, rum, pineapple juice, grapefruit juice, and simple syrup.

Mexican Mule
So, maybe you enjoy Moscow Mules, but you'd prefer a different spirit than vodka. This fairly simple, yet refreshing cocktail, is made with tequila, simple syrup, lime juice, and ginger beer. It's the perfect way to give your tequila an added, ginger-spicy kick.
Bloody Maria
Like the Mexican Mule and the Tequini, the Bloody Mary is an updated take on a classic cocktail. Just like the well-known Bloody Mary, this cocktail consists of tomato juice, lemon juice, Worcestershire sauce, Tabasco, horseradish, celery salt, and various other ingredients and garnished to fit your tastes.
Salty Chihuaha
The Salty Dog is a cocktail made with gin or vodka and grapefruit juice with a salted rim. This variation replaces the gin or vodka with tequila and the grapefruit juice with lemonade. Don't worry, though. There is still a salted rim.

Grenadine Half-Mast
This very sweet cocktail is made with tequila, sour mix (make your own if you don't want the drink to be cloyingly sweet), grenadine, and triple sec. It's the perfect sipper after a long day of tacos, burritos, and yard games.