Yesterday was the autumnal equinox or the first actual day of fall if you're not fancy. While the leaves aren't falling yet and there are still plenty of corners of the country where it's blazing hot, the fall vibes are in full swing. Just go to your local grocery store and look at all the Halloween candy everywhere.
With fall really here, it's time to break out some fall-inspired cocktail recipes, and we're starting with a fall take on an old fashioned. For this recipe, I'm combing maple, cranberry, and cinnamon with a sharp rye whiskey. This is "fall in a glass" with a nice and spicy edge — thanks to the bitters, cinnamon, and rye — next to a soft sweetness with a tart bright fruitiness — via the maple and cranberry.
You know what? Let's just get right into it and make a damn good sipping cocktail before the weekend actually hits!
Also Read: The Top Five Cocktail Recipes of the Last Six Months
Maple-Cranberry Fall Old Fashioned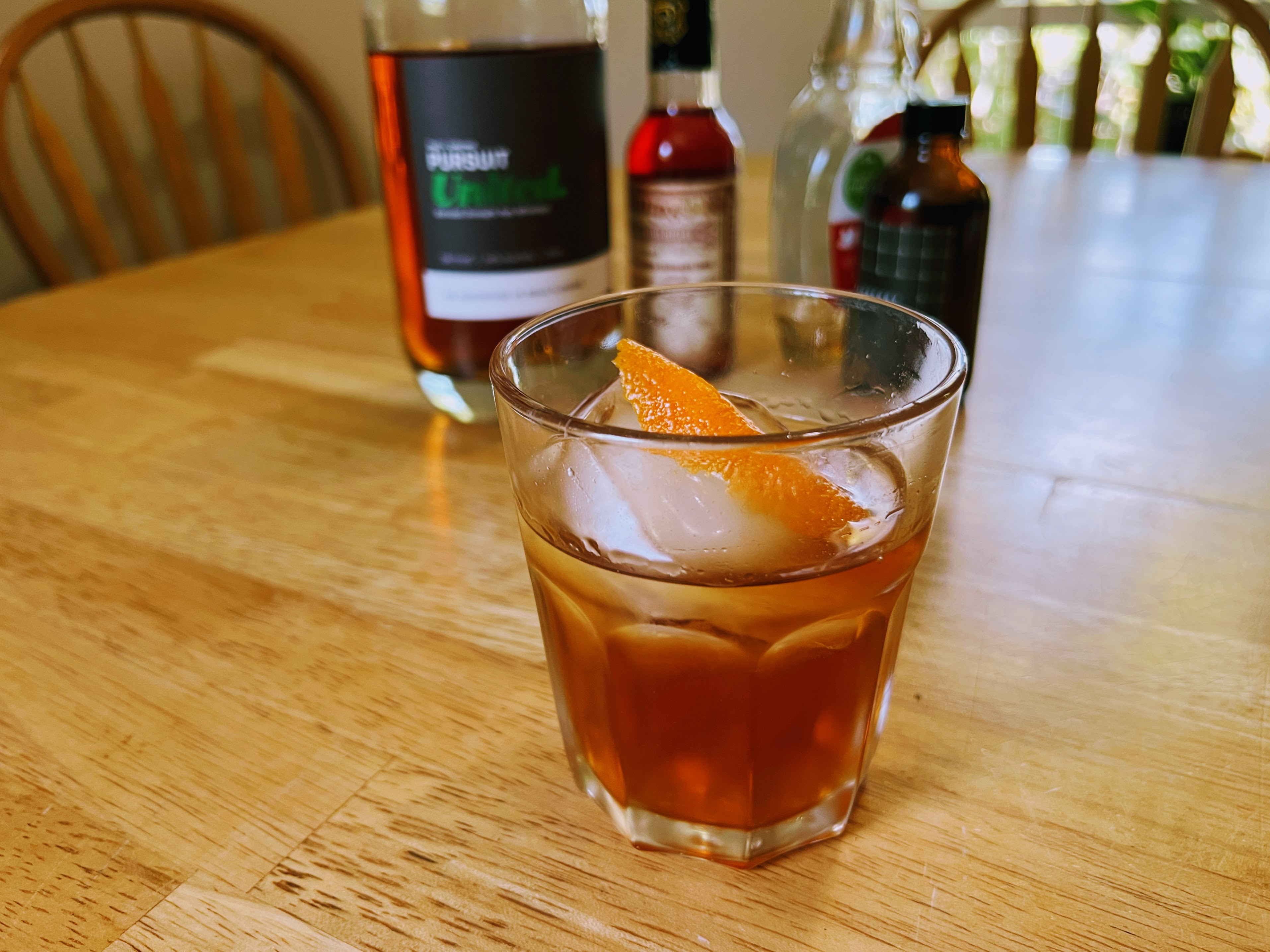 Ingredients:
3 oz. rye whiskey
2 dashes of Barrel Aged Peychaud's Bitters
1 drop of Smoked Cinnamon Bitters
1 barspoon of Grade A maple syrup
1 barspoon of cranberry syrup
Orange peel
Ice
I'm using the new Bourbon Pursuit Rye. It's a nice blend with a touch of orange, brown spices, and little sour cherry. Overall, it makes for a great cocktail base rye with just that hint of rye spiciness that leans more cinnamon/chili than black pepper. The point is to use a fruit and brown spice-forward rye rather than a peppery or herbal one.
As for the bitters and syrups, you should be able to find them pretty easily. Smoked Cinnamon and Barrel Aged Peychaud's bitters should be available at any good liquor store. The cranberry syrup (Monin is a solid choice) is also easily found at any decent liquor stop as well. You can get the orange and maple syrup from any grocery store (just make sure to get real Grade A maple syrup and not some "pancake" syrup high-fructose bullshit).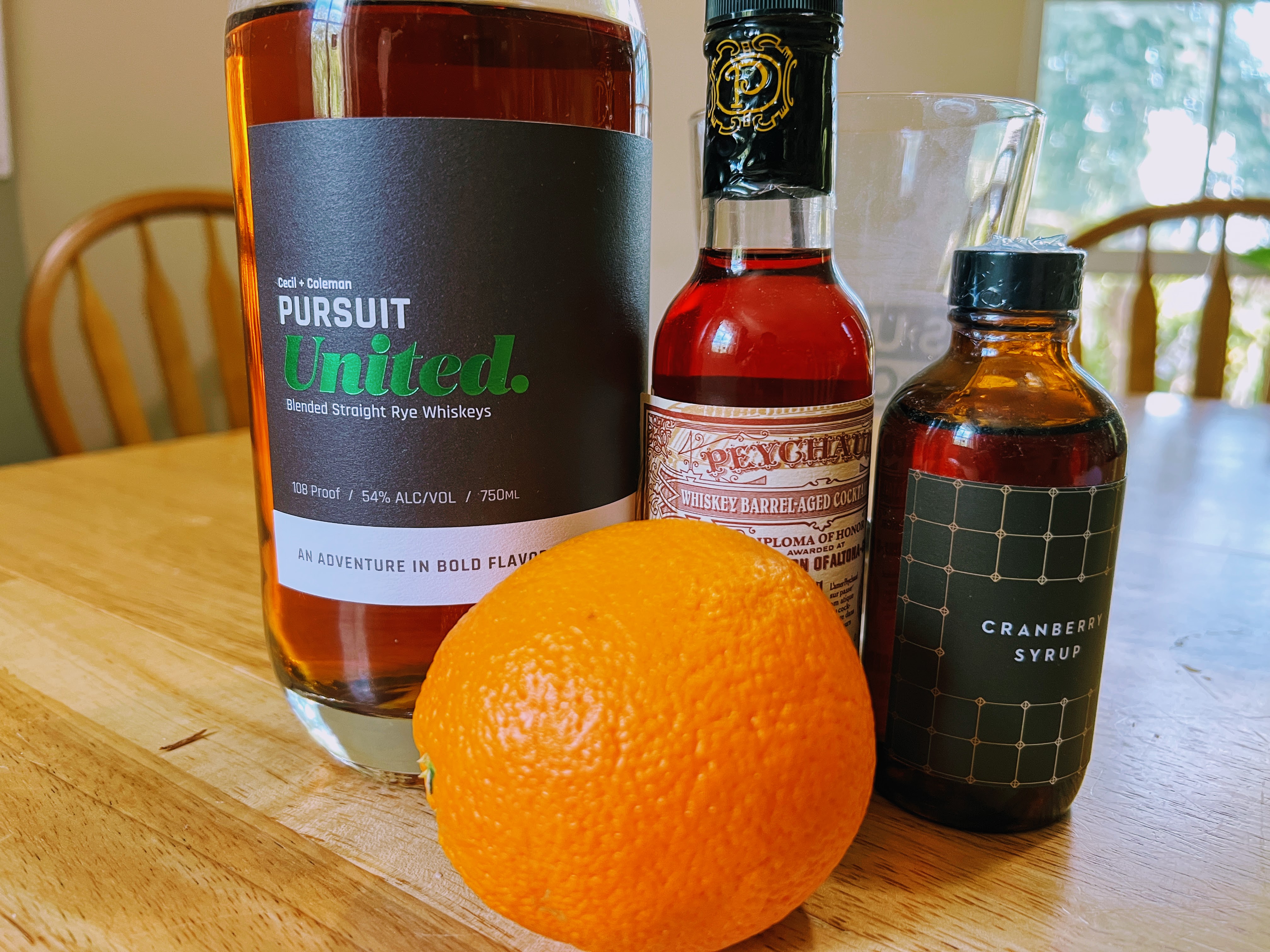 What You'll Need:
Rocks glass
Cocktail mixing jug/glass
Cocktail strainer
Barspoon
Paring knife or fruit peeler
Method:
Prechill the glass in the freezer.
Add the whiskey, bitters, and syrups to a glass and stir until combined.
Add in a handful of ice and then stir until the mixing glass is ice cold to touch (about 20 to 30 seconds).
Fetch the glass from the freezer and add a large cube. Strain the cocktail into the glass.
Peel a thumb-sized piece of orange peel and express the oils over the cocktail (gently squeeze the orange side of the rind toward the drink while rolling/folding between your thumbs and index fingers). Rub the peel around the rim and outside of the glass and place it on the large cube. Serve.
Bottom Line: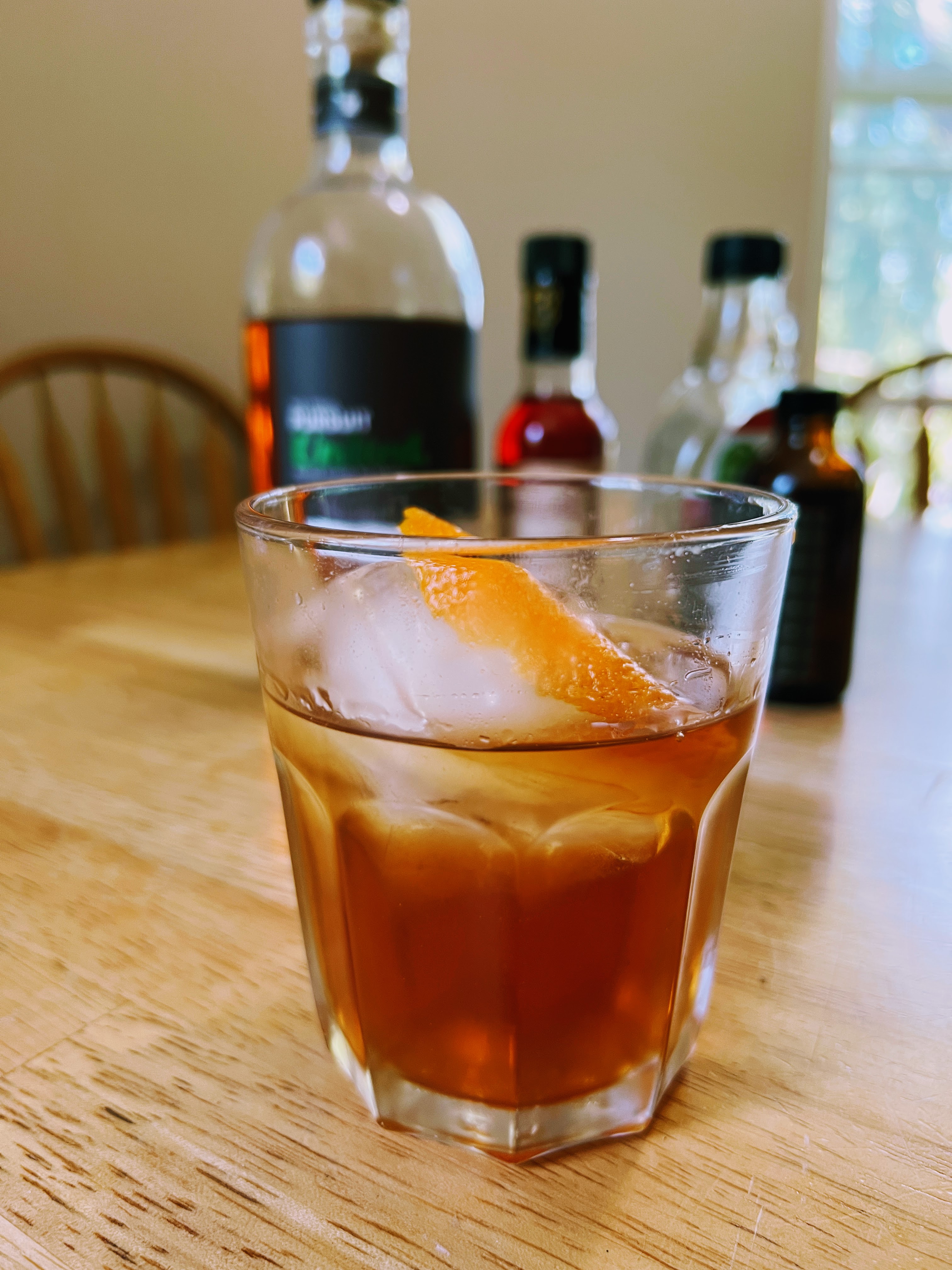 This really does have some serious fall vibes. The barrel-aged Peychaud's adds a nice botanical woodiness that leans toward clove and nutmeg while the smoked cinnamon adds fire and a fleeting sense of singed cinnamon bark.
That's then sweetened by the maple syrup, which adds a smoothness to the whole sip. The cranberry kicks in subtly with a nice tart/sweet counterpoint to the woody botanicals and rye brown spiciness. The orange oils really tie the whole drink together while adding brightness and a deep hint of citrus.
Overall, this really feels like fall flavors in a glass with a nice and spicy whiskey edge that just tastes great. Give it a shot! You won't be disappointed.